For anyone interested about the claim I made about Somalia's economy growing at 30% in 1975.
Here is the link data.
http://data.worldbank.org/indicator/NY.GDP.MKTP.KD.ZG?locations=SO&view=chart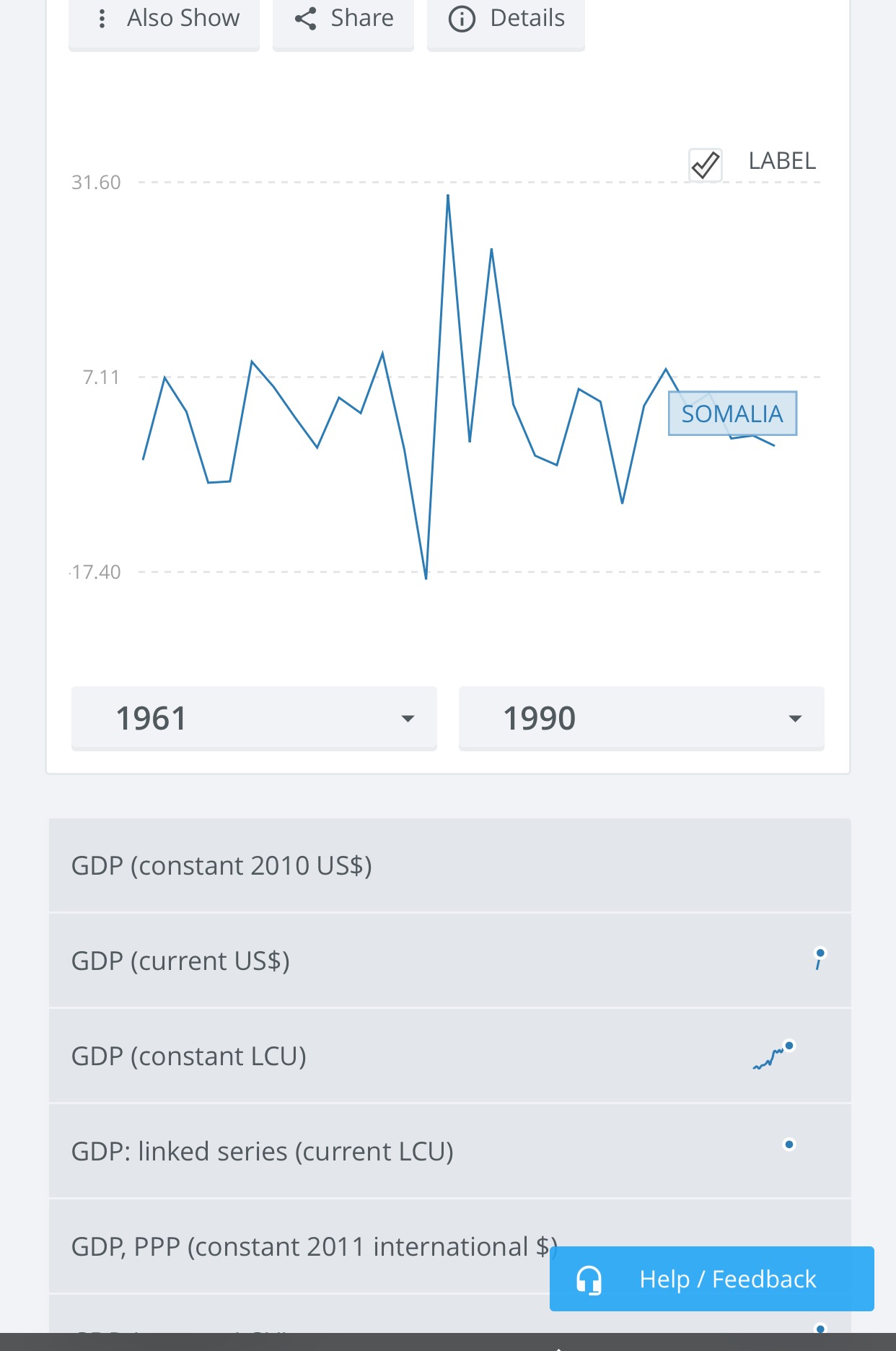 With the exception of 1974 due to the drought, Somalia under Said Barre was growing at a record breaking pace unmatched in modern history. Prior to 1977 Said Barre was developing the country at record breaking pace. In 1975 the Somali economy was growing at 30%, highest recorded.