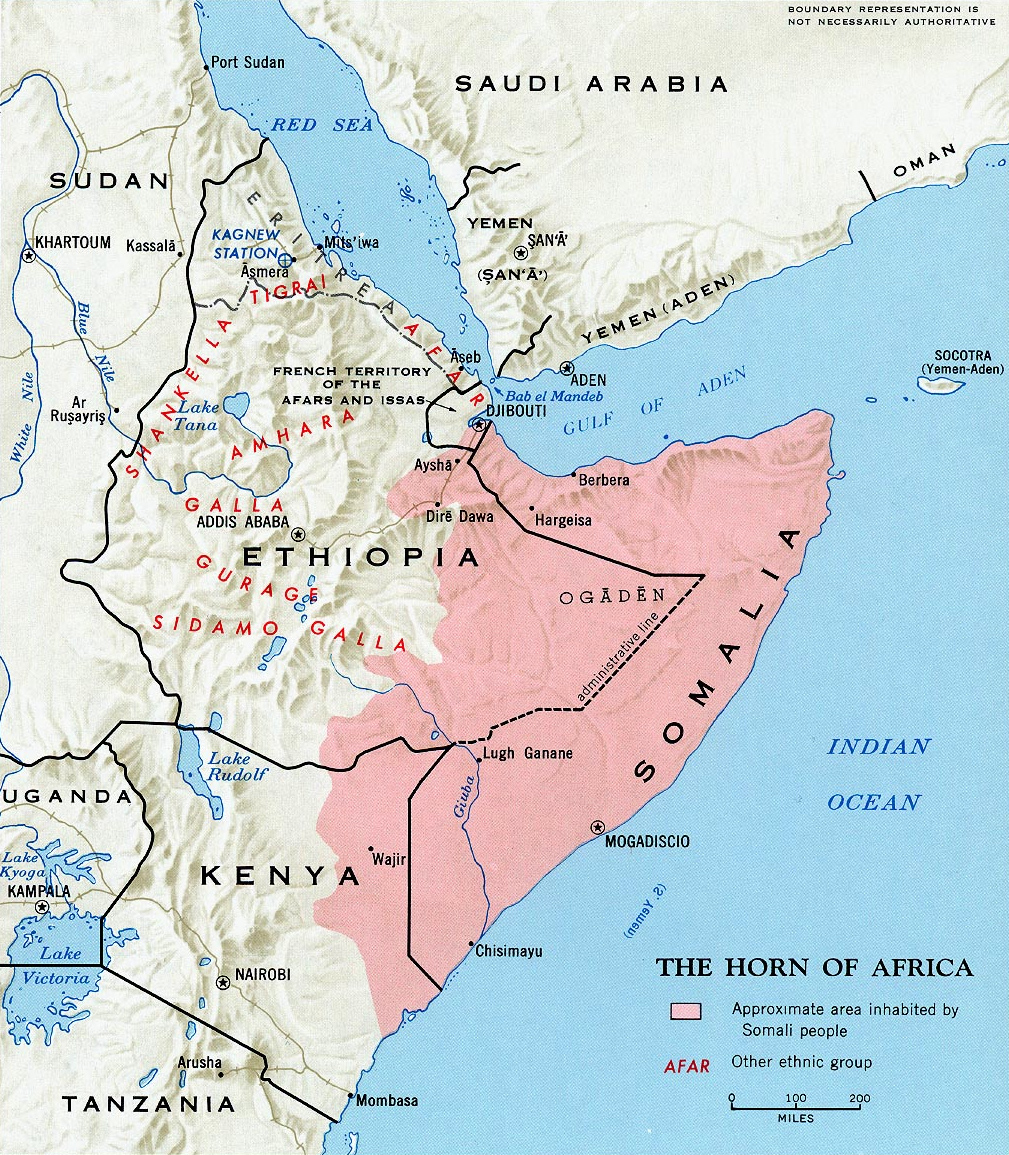 Look at the ethnic borders that are currently outside somalia. Its mainly in Kenya, Ethiopia, and Djibouti. So how would we get the land back? They aren't going to give it to us politely, so maybe we go to war and not at this time though. We can defeat them a lone one by one. But do you really thing the world is going to watch us conquer ethiopia? Especially the christian world and also dont forget the arabs. All the wars we had with ethiopia yemen, libya and the gulf were either directly fighting for them or financially. So you have to ask yourself are ready to fight the world?
We cant fight kenya either because israel supports them and if you are friends with israel you are friends with america, so they wont sit by either. So again are we ready to take on the world?
Now djibouti is different, these are technically our people but do you really think the Americans, , japanese, chinese, italians are all gonna abonden their bases in the most important waterway in the world?
Sadly somaliweyn won't form in our lifetime