I was scrolling through some memes last night when I was bored and I kid you not I almost chocked from my own laughter hahaha. As someone who grew up in a majority white neighbourhood, the only "ethnics" I saw where morrocans and some turks, they always gave me cadaan bootlicker vibes especially the North africans.
Most of them were dying to distance themselves from their African heritage, some didn't even call themselves North African they just referred themselves as "Mediterranean" which never really made sense to me until I realised they rather want to be close to south Europeans (their former colonisers) than Africa. Here comes to irony
South Europeans are incredibly racist towards anything to do with arabs
or North africans, I remeber seeing this tiktok of this Spanish guy getting triggered when this other white guy told him that he has arab DNA in him.
They even make memes to distance themselves from North Africans LMAO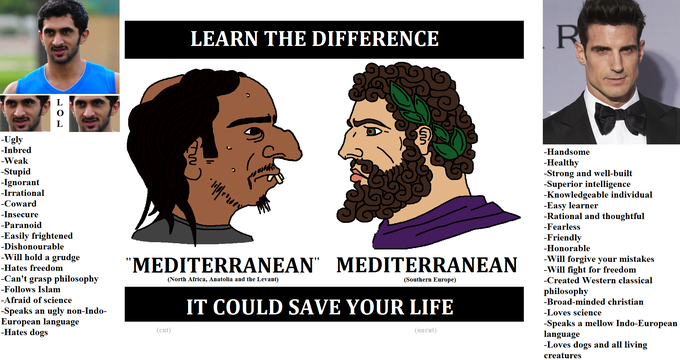 Then I saw this meme and I couldn't stop laughing because it really simplifies the irony of racial hierarchies
Last edited: