Certified noble macrobian
According to FamilyTreeDNA haplogroup T-M184 migrated from around Southeast Turkey/northwest Iran areas north of Iraq. From there it spread onwards and the route it took to the horn of Africa is Mesopotamia-Arabian peninsula-Horn of Africa route, not the Egyptian route which some people theorise about.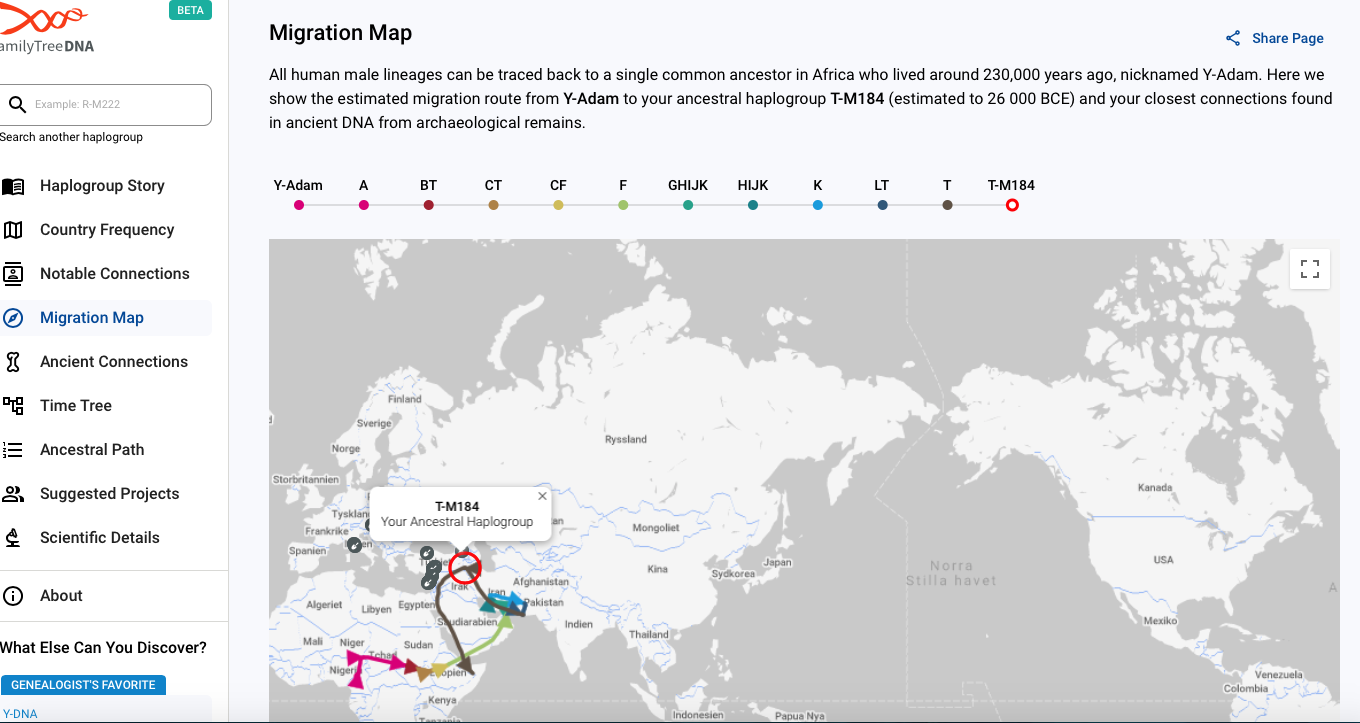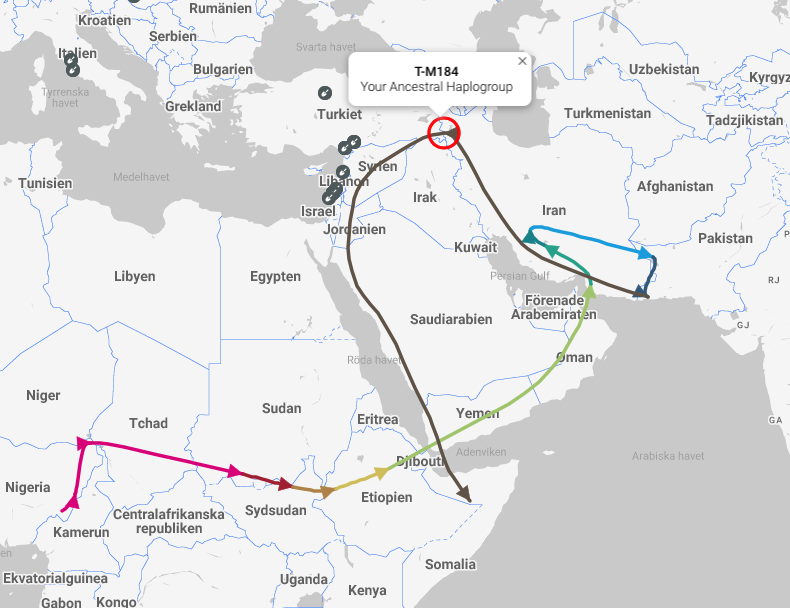 The house of Khalifa which is the royal family of Bahrain is also haplogroup T, so is Kuwait since the royal family called the house of sabah descend from the same ancestor/ancestors as house of khalifa, their common ancestor is banu Utbah which descend from the Anziah tribe which in turn descend from Ismail AS because they are Adnani northern Arab tribes.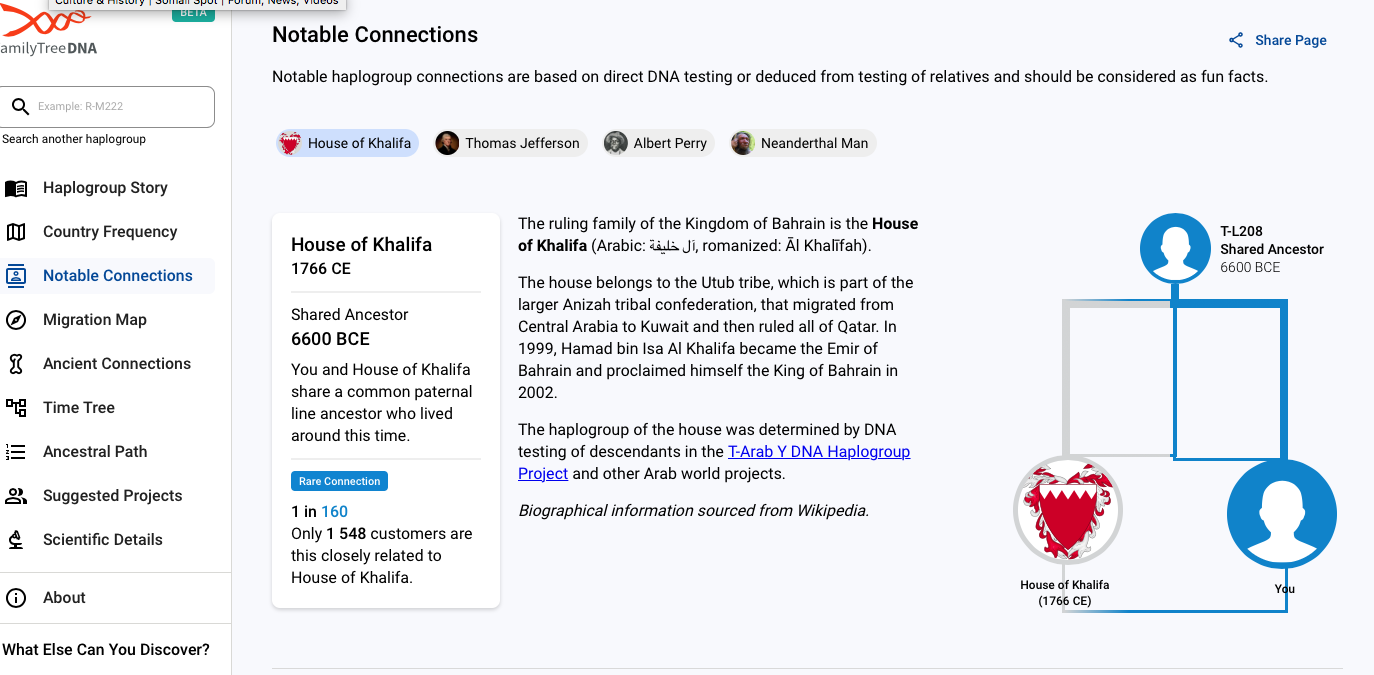 Most Somali haplogroup T breakdown is:
TM184>
L490>M70>Z19859>L454>L208>Y16897>BY56427>BY181195>BY182320>BY181210
There is a Rahanweyn however that got
T-Y223124
Sheikh Isaaqs grandfather Muhammad was from Samarra, an ancient city in Iraq that's situated on the east bank of the river Tigris.
Now what's the coincidence our haplogroup and our ancestor was from around the same area?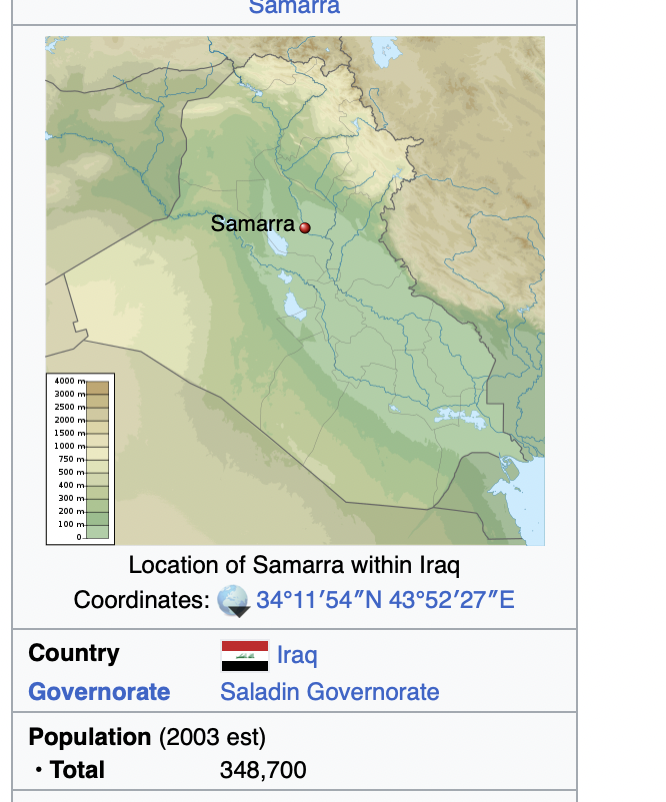 @Step a side
@kaahin13
@Netflix
@Libaax-Joore
@The alchemist
@Reformed J
@Garaad Hirabu
@Weerar
Tell me if my interpretation of the FamilyTreeDNA migration is correct?