We kept Minnesota Blue. I couldn't have been more proud of MN choosing progress over bigotry, and politics of hope over fear.
Ilhan Omar won by 67% and Joe Biden by a higher margin in our state to prove Trump wasted his time coming to MN and insulting Somali community.
More votes to count before a Presidential Winner is announced. Hold on to your seat for the rough ride.
US congress is Democratic, and Democratic Senators gained seats, last I checked it was 47 vs 47 in 100 member chamber.
US house = Democratic majority
US congress = Tie
President = To be decided with Joe victory looking more plausible.
Whoever gets to 270 will be president. Hoping Joe Biden to Win.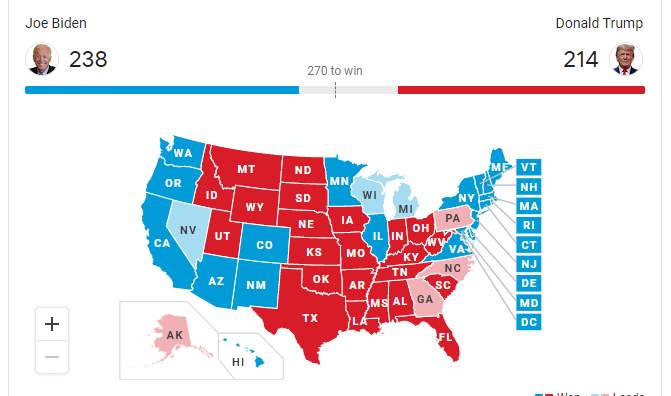 Last edited: