The entire concept of mehr is the antithesis to everything marriage should stands for, girls in the west are more interested in the short term satisfation of knowing her mehr was 20k or 50k when her relative x was much lower and It become a mechanism for showing off her perceived worth in society not a long term contract and if you take the statistics regarding the average length of marriages in the west including muslims (very short) and couple it with the stupid idea of mehr it begins to look more like prostitution sanctioned religiously.
There is nothing wrong with mehr. If a woman thinks that is an indication of her merit or value, relative to her peers then she isn't worth the hefty price tag. Boostfulness isn't a good look. Life is not a pissing contest. There's a correlation between extravagant weddings and lower marriage survival rates, compared to modest celebrations. I think a low entrance fee into marriage is equally quite troubling. It provides an easy opt-out like those temporary "pleasure marriages."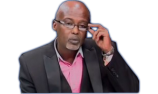 Next thing you know it, the streets are calling you Elizabeth Taylor.