For me it was around 4 years old, a malicious jinn (A shaytan) would terrorize me during my afternoon naps, by transforming into a monster head with big teeth that would stare at me, and also had two skinny hands connected to it somehow, (Imagine Haunter from pokemon) the shit looked like this, but hairy and terrifying, with a giant evil mouth. It looks like porous black smoke.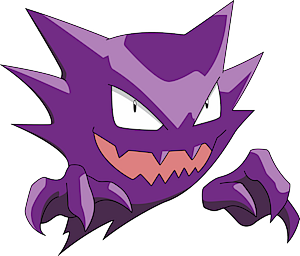 that would go in walls and re appear, through the other wall. Just to terrorize me, a 4 year old child.

don't jinns got lives?
Next door ( our house was connected to another house), was a Jamaican granny. The jinn would also go into the wall connected to her side of the house. When I got older, I realized that I think she sent it on us, or specifically me, cause I used to ring her doorbell and run away

but Allah knows why. Either way, was anti satan after that