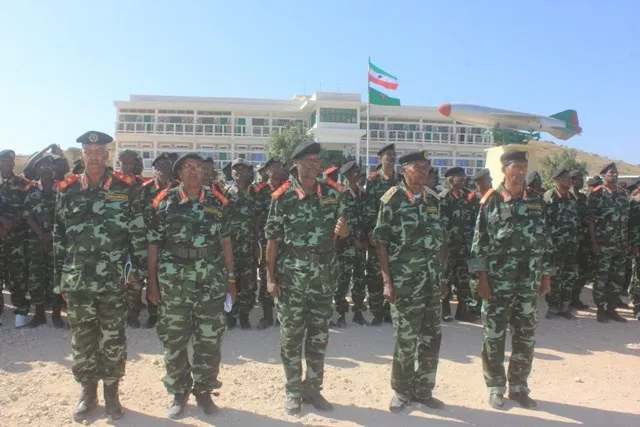 HARGEISA
—Members of Parliament at the semi-outonous administration of Somaliland are set to debate motion seeking the grenlight to send troops to Mnyamar.
Accroding to the MP who is behind the motion, he says the troops would aid the persecuted Muslim Rohingya's to safety.
"A group of over 20 MP's are planning to table that motion to send 5000 elite memebers of the Somaliland National Army to rescue our fellow Muslims in Burma," Somaliland's The National quoted Ahmed Diriye as saying.
He added that he received 'permission from the executive to go ahead with the motion."
"Any Muslim who dies supporting a fello0w Muslim from persecution is considered a matrye," Dirieye noted.
"We do not have military jets, as we are an unrecognized nation, but we have enough men and troops to send to Burma (Myanmar) ," Diriye said. "We are currently working on the logistics of sending them there, and how to best prepare our troops for a potential deployment," Diriye added. "Any Muslim who dies in this conflict in Burma (Myanmar) will be granted paradise – the people of Somaliland are ready to die for their fellow muslim brothers and sisters and to show that evil old lady (Aung San Suu Kyi) and the Burmese our strength" Diriye added.
Somaliland's Foreign Ministry hasn't commented on MP Ahmed Mohamed Diriye's statement.