|Garowe|Jalam|Galkacyo|
VIP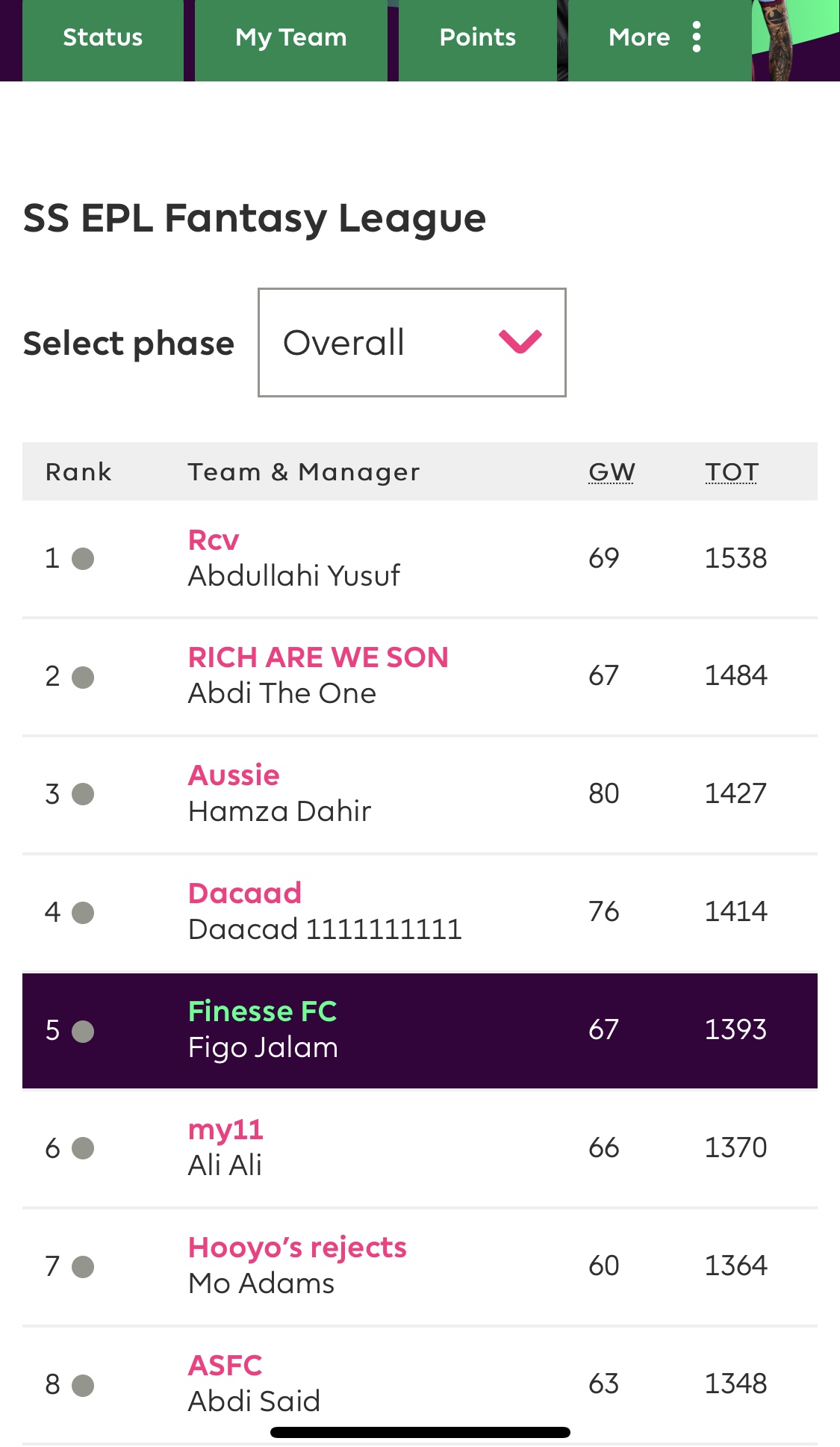 The last 3 weeks have been horrible for me. I went from 4th close to third to 5th because I forgot to make changes for the double game weeks smh on top of that I didn't know Sterling got injured till I saw it on Monday when I checked my team.
@Ferrari
You've caught up to me LoL. You were ahead of me the second game week and talked hella shit. You've been hovering around 6 to 8 since then.
This nigga RCV is different breed.