The global economy is in crisis.
The exponential exhaustion of natural resources, declining productivity, slow growth, rising unemployment, and steep inequality, forces us to rethink our economic models.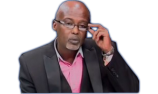 Where do we go from here?

Jeremy Rifkin (social and economic theorist) lays out a road map to usher in a new economic system.
A Third Industrial Revolution is unfolding with the convergence of
three pivotal technologies:
an ultra-fast 5G communication internet, a renewable energy internet, and a driverless mobility internet, all connected to the
Internet of Things
embedded across society and the environment.

This 21st century smart digital infrastructure is giving rise to a radical new sharing economy that is transforming the way we manage, power and move economic life.
In this economy, ordinary people will be able to take part in sharing data, electricity, ideas, and transportation. Those who help share, distribute and decentralize everything of value will reap the most benefits.

He talks about how marginal costs of producing, transporting and powering goods and service will reach near zero. This will mean many goods/services will cost, next to nothing .Efficiency, productivity and living standards will significantly improve for millions.

Will Somalia and Africa as a whole be able to take part in this and benefit? (Listen at 1:31:00 of the video)

We completely missed the first and second industrial revolution.

As mentioned at 1:31:00 of the video, our biggest weakness can become our biggest strength. For example, the lack of banking infrastructure in Somalia has led to a rapid adoption of mobile money which would otherwise take years for adoption in more developed countries.

Although I could also see that corporations that develop integrated IoT with robots and AI, there will be fast growth in developed countries. This could mean that majority of the benefits of this new high tech will happen in developed countries and will leave Africa to even more exploitation of it's resources.

Although I don't agree with everything he says, I think he's got a sense of where the future is headed. China and Europe are already implementing some of the ideas he discussed at a fast pace, so that's interesting. He's an advisor to both countries as well.
Let's Discuss!

Last edited: