Awdalland
Representative of Awdalland
Kezira
7 July 2019
His Excellency The Prime Minister of Somalia Mr Mohamed Abdullahi Mohamed 'Farmaajo'
Mogadishu, Somalia
Your Excellency
Establishing Strategic Partnership with the people of Awdal, Gabilay and Salal.
In my capacity as a representative of Awdal, Gabilay and Salal, an admirer of the state of Somalia and Somali affairs and the courage of its people to withstand such harsh conditions in the capital and still rebuild each time and go on, please accept my compliments and my people's, the Gadabuursi or Samaroon profound felicitations to you, your Government, and the people of Somalia for their tenacity, strength and resourcefulness. I have the honor of representing the people of Awdalland in this opportunity for seeking to establish amiable and strategic links with your government.
The political upheavals which have been taking place in the Horn of Africa and the lack of stability in the region could be aggravated further if the influence of Somaliland is not curtailed or contained very soon.
Somaliland's concern is reinforced by the growing influence of foreign stakeholders would see nothing more than Somalia remaining in a state of limbo and not progressing.
Your Excellency, my people firmly believes that owing to this region's strategic geopolitical importance as a result of its propinquity to the oil routes and the narrow Babul-Mendeb entrance, as well as its proximity to the Gulf, the Middle East and the access to the Indian Ocean, it will be highly deleterious if such a strategic region falls almost entirely under the dominion of Jeegaan and ilma Shaydaan of Somaliland.
Did you know the people of Somaliland still to this day use the excuse that they were victims of the regime of Siad Barre and blame my people for the atrocities committed against them. When there is absolutely no proof that a genocide took place and the bodies they dug up don't even amount to 1000 killed neither can it be proved that the bodies dug up are from the Isaaq clan, especially the Awali or Jeclo clans.
When my people themselves were also victim and also the one first killed during the offense in the North in Hargeisa was a man of Samaroon descent. Killed indiscriminately by a firing squad in the 80's , yet the people of Awdal, Gabilay and Salal hold no ill feelings towards the killings and injustice of the past. We look to the future and want better relationship with the Mogadishu administration in countering the Jeegaan sphere of influence which is a disaster for the region at large.
The Somaliland not only forms a threat to Somalia, but also to the region at large being supporters of Al Shabaab and the right hand of the UAE. Needless to say that this should be a portentous eventuality which will in turn adversely affect the national security of the State of Somalia and the state of Puntland and that of other countries in the Horn of Africa who are trying to recover from years, if not decades, of both man-made and natural disasters i.e. civil wars, military coups, draughts and famines, etc. In addition, since countries in the region (e.g. Somalia and Ethiopia )are not politically stable the encroachment of foreign influence in Somaliland will most certainly have a destabilizing effect.
For instance, in Ethiopia with its various nationalities, the recognition of Somaliland in the region would act as a tinder-box with the potential to inflame the entire region. The Amhara, Oromo, Somali and other groups would all start vying for recognition and of course the same would happen in Somalia, with member states vying for recognition.
Although the people of Somaliland are over 60% anti-Somalia, they are, nevertheless, averse to adopt a Pro-Somalia stance as their way of living and governance. I intend with your help to make ilmo caasi Somaliland a beacon of democracy and oasis for stability in this region of upheavals and turmoil and rejoin Somalia as a Federal State. But this is unlikely to happen in the present climate, as we are ranged against by strong and powerful proxies whose primary aim is to put out such an illume of hope.
A foretaste of what will happen if dark forces of Somaliland will succeed in their pursuit of bringing in recognition, could be seen in the past when they along with Mengistu troops launched an attack on Borama and Dilla killing 5000 people who were majority civilians. Not so long ago UN/International warlord Muuse Bixii, member of the SNM (terrorist group) was made president of Somaliland, completely ignoring the aspiration of the people of Awdal Gabilay and Salal, who still have ill memories of the crimes he commited, people were being stoned to death for committing no crime ; and limbs are being chopped off for no reason als people were completely crushed with tanks running over their bodies. How can these same people elect a Warlord as President when they claim Somaliland is for every clan yet disregard the crimes committed against a community within this so called Somaliland?
Did you also know that after 30 years of Somaliland trying to brainwash the people of Sool, Sanaag and Awdal they still profess a profound form of loyalty for Somalia. Also did you know that the money wired from Mogadishu to Somaliland to counter the drought in Awdal was pocketed by corrupt officials in Hargeisa and the Somali Development Fund is 90% only used by the Hargeisa administration and hardly any projects are implemented in the land of Awdal or Sool. Last but not least did you know all political parties in Somaliland are created by the same clan?
The people of Awdalland have patiently waited on their brothers in Somalia to get their act together. Did you know that the founding fathers of most institutions in Somaliland were created by the people of Awdalland. The jeegaani are khat munchers and have no basic understanding of a state only destruction and terror.
In this regard my people has a number of priority areas where your Excellency's assistance is pivotal to the people of Awdalland, among these are: First, military equipment and counter insurgency experts. 10000 Awdal youth to receive military training and equipment and join the Somali National Army and receive experience in combating Al Shabaab and other enemies of the Somali state. Second, relief and rehabilitation aid as well as military advisers.
With this the people of Awdalland have full confidence in recapturing their areas from the puppets of Somaliland and their dirty regime. The people are absolutely behind me in this historic decision of establishing strategic partnership with the Federal Republic of Somalia and I am determined to see it come into fruition.
Salam 3laykum,
You have my undying loyalty
Kezira
Representative of Awdalland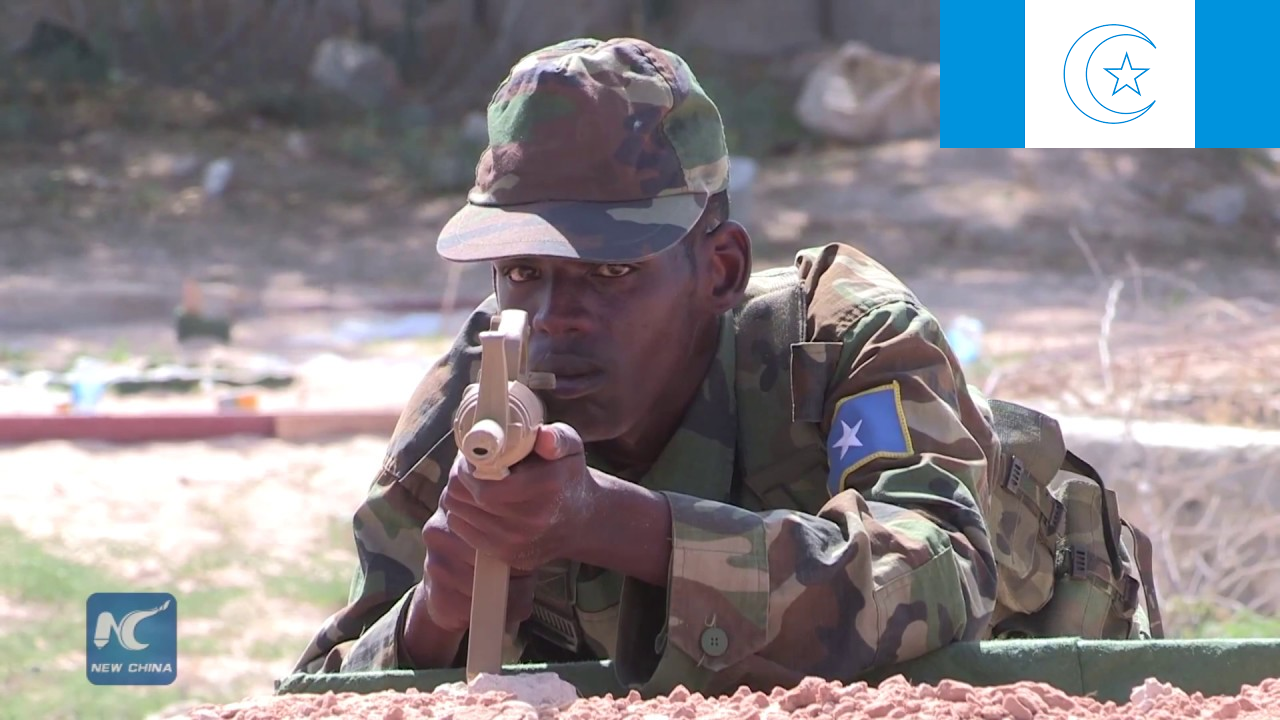 Last edited: