[[Puntland Republic 🇸🇱]]PIM[[C.S(BihinYusuf)]
VIP
HalimoEnthusiast
Seriously we got a gazillion posts of members complaining, whining, begging, critiqueing and then the one poster who looks at everything on the positive side is always
@Jiron
, I didn't know a Somali male could be 100% as nice as Jiron.
We as as SSpot members demand to know more about Jiron, and my guts telling he is very interesting or might be living in a luxury setting.
I raise my glass of caano to you in salute sxb !!
So let us play this game, everyone google Somalispot Jiron (Random word), for example, Trump,Kenya, Sex etc and screenshot Jiron's post on that subject and post it, is that easy
In 2017 they created a Jiron appreciation thread and the man didnt want to tell his qabiil even.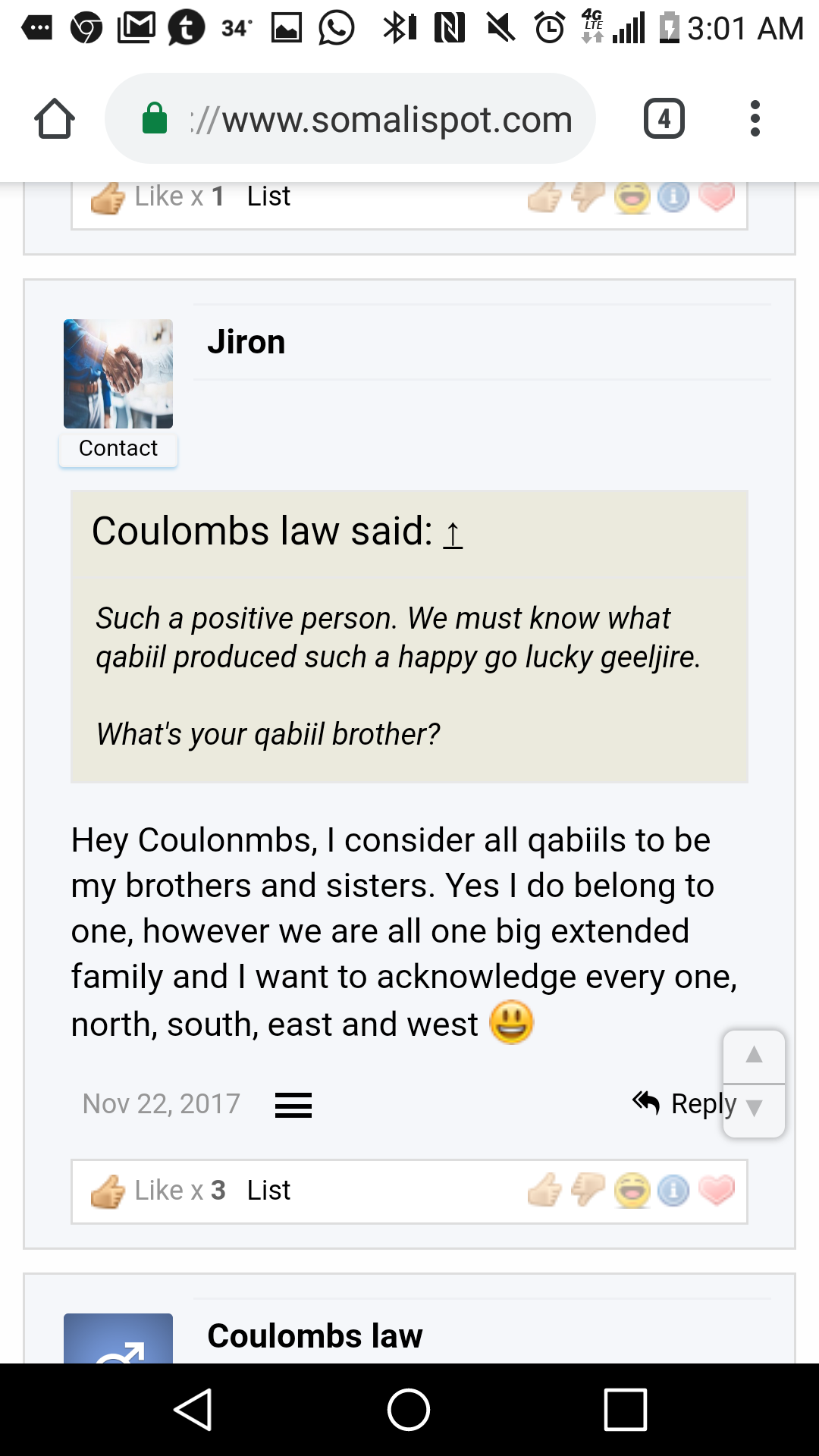 Jiron even supported when Gariso sex workers demanded to be recognized as prostitutes.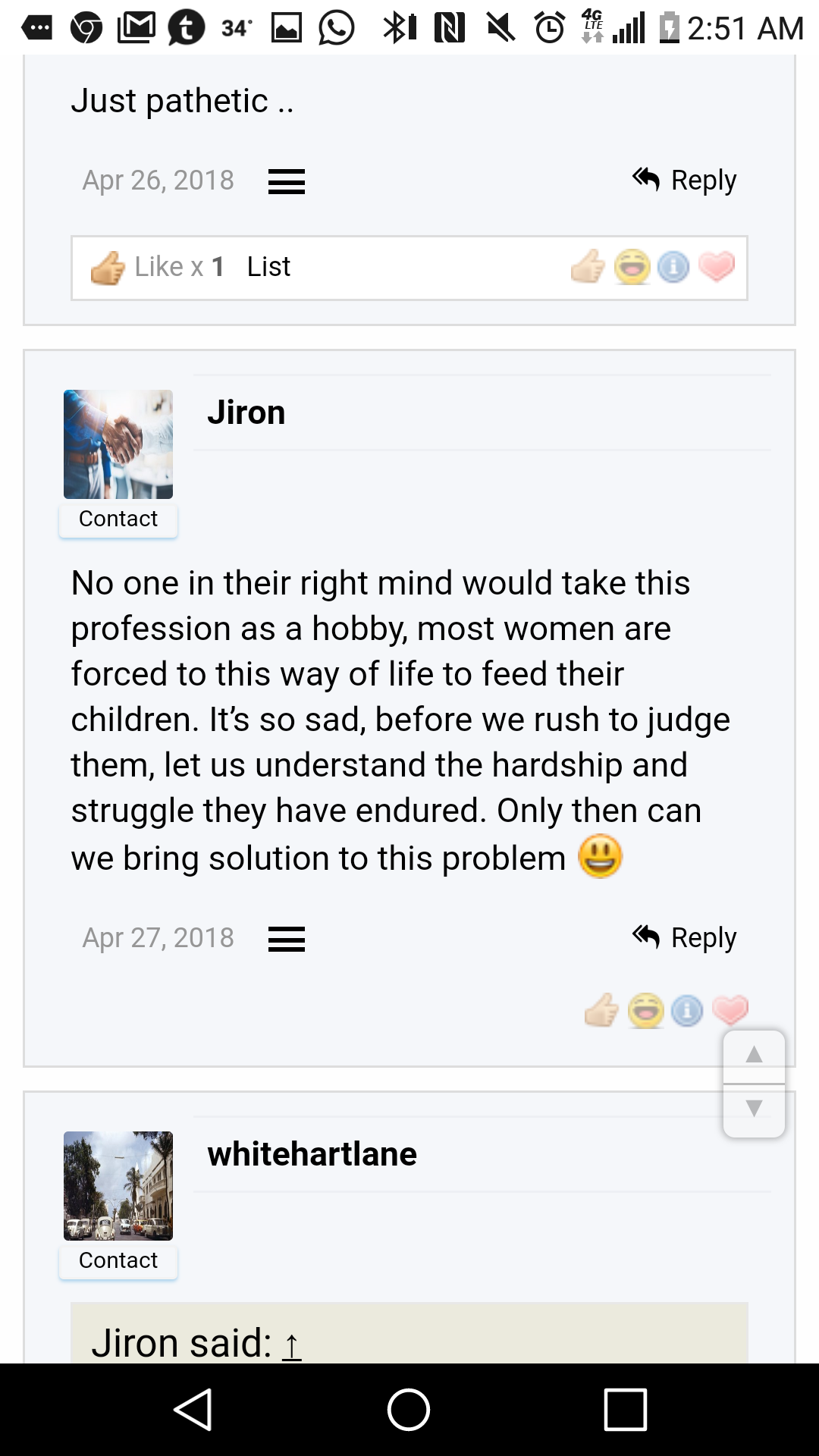 Trump's comment on Somalia calling us a "Shit hole" made even Jiron very mad.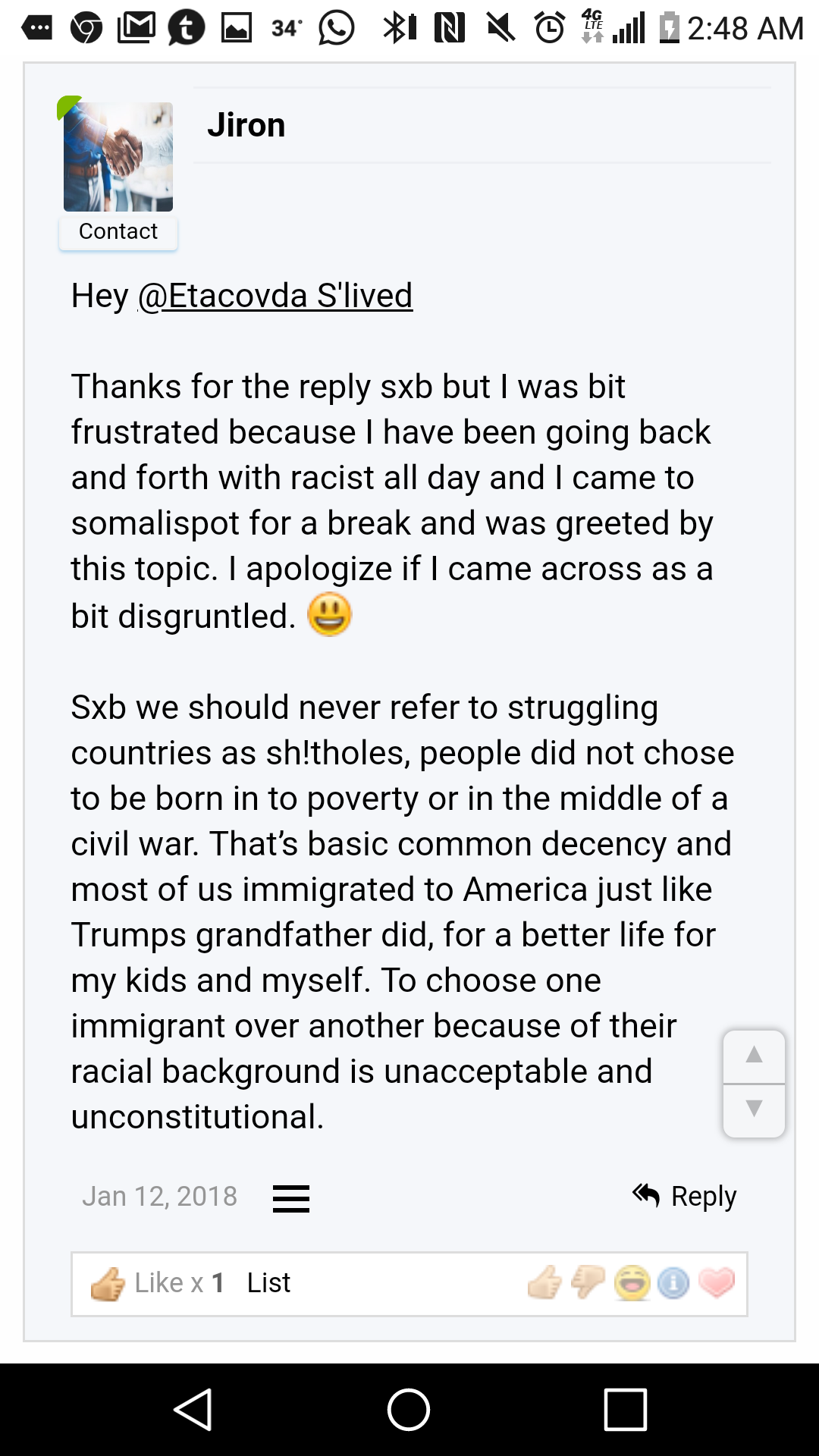 He supports fair immigration and loves Ilhan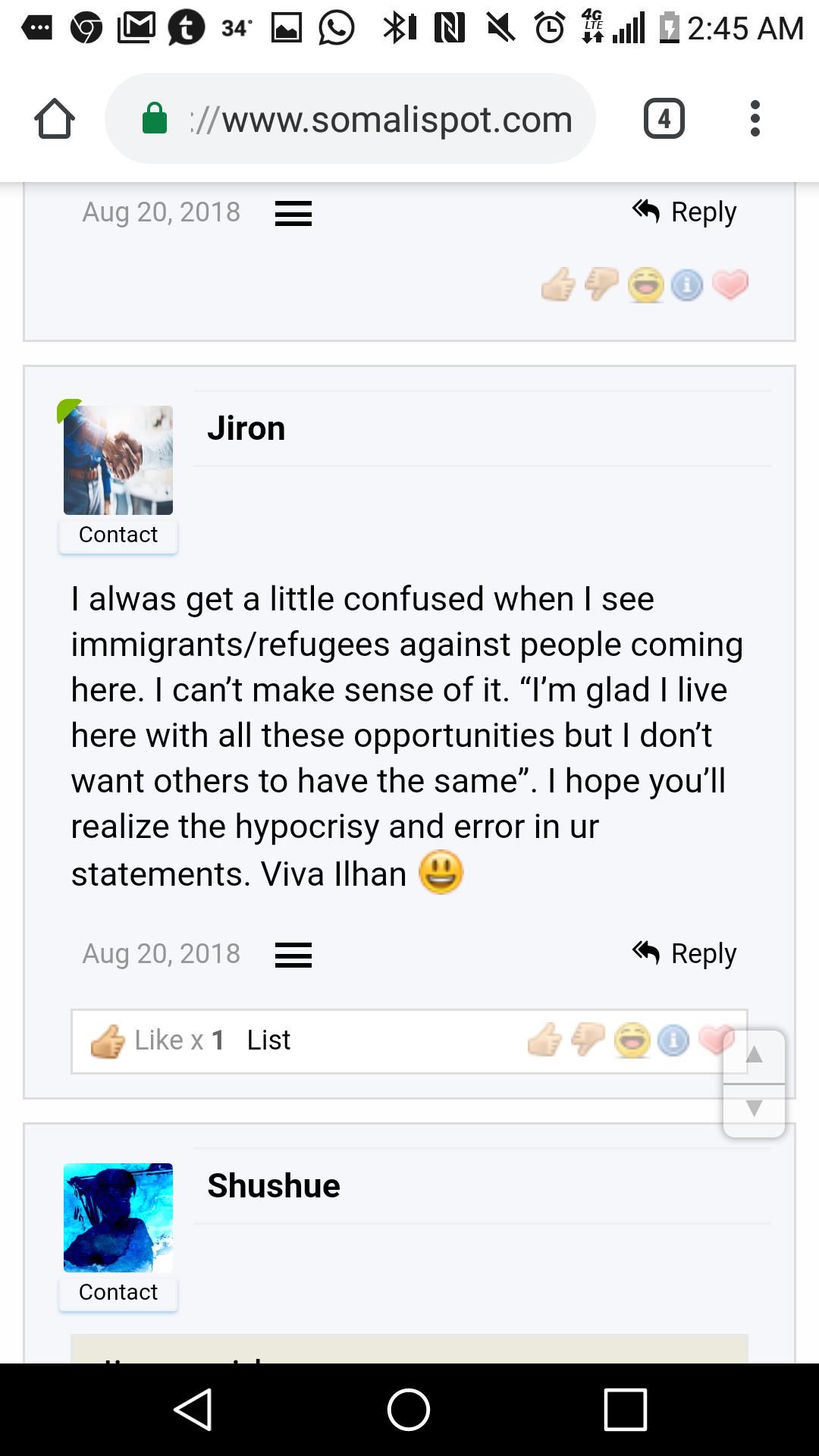 His post to Mac minded when he visited this site and called us google freaks.