The Greater 5 Somalia​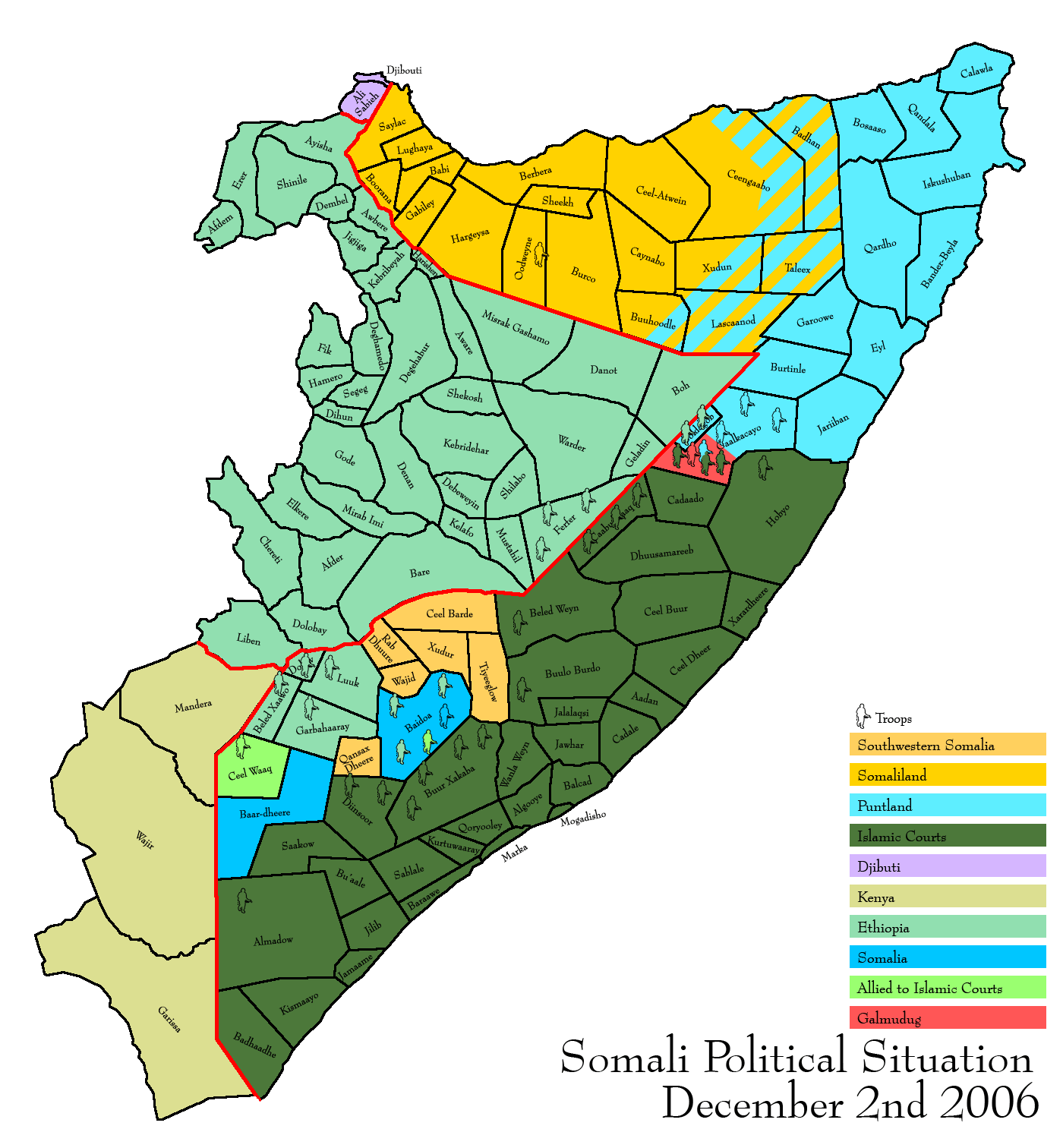 While growing up I remember my father speaking of the 5 Somalias with twinkles in his eyes and speaking of how vast it was in Africa.

Italian Somalia

British Somalia

Djibouti

Ogadenia

NFD

These 5 regions encompass what must be restored in order to rightfully reclaim our throne in Africa.

Somalia a land with rich history,
poetry,
people,
resources.
Is absolutely destroyed and not by a civil war, not by ignorance or low IQs, not even by QABILISM,
but rather by the West and Arab nations due to greed.

I once foolishly believed that I had nothing to do with Somalia but starting today I will spend my life in restoring my country- my home.

I watched this documentary and it really changed me.



The words from many in this video has greatly affected me in their brilliant and fearless ability to admit even what a child will tell you is the truth.

Piracy is a code word for sailors in an attempt to control the Gulf of Aden.

Amisom are there to keep Somalia fragmented.

The West seeks to keep Somalia fragmented.

Arab nations seek to keep Somalia fragmented.
Why? Somalia is sitting on valuable oil reserves and has a coast filled with rich waters and resources.

You see all of these people doing their best to keep Somalia dependent on scraps called 'aid' and nobody bats their eyelashes.

It's a pity to see my brethren clasp to qabilism when the whole entire world is out to get you.

The only solution is to take the India or North Korea route and rely on no other nations to get to the top.

Somalia needs a great leader and that will only happen with people who have given up on qabilism.

I ask you my fellow people, children of diaspora to let this begin. May we give up on qabilism that was a western ploy to keep us divided and work together to unite Somalia!

SOMALIA!

HA NOOLATO!