A parade of 22 ancient Egyptian royal mummies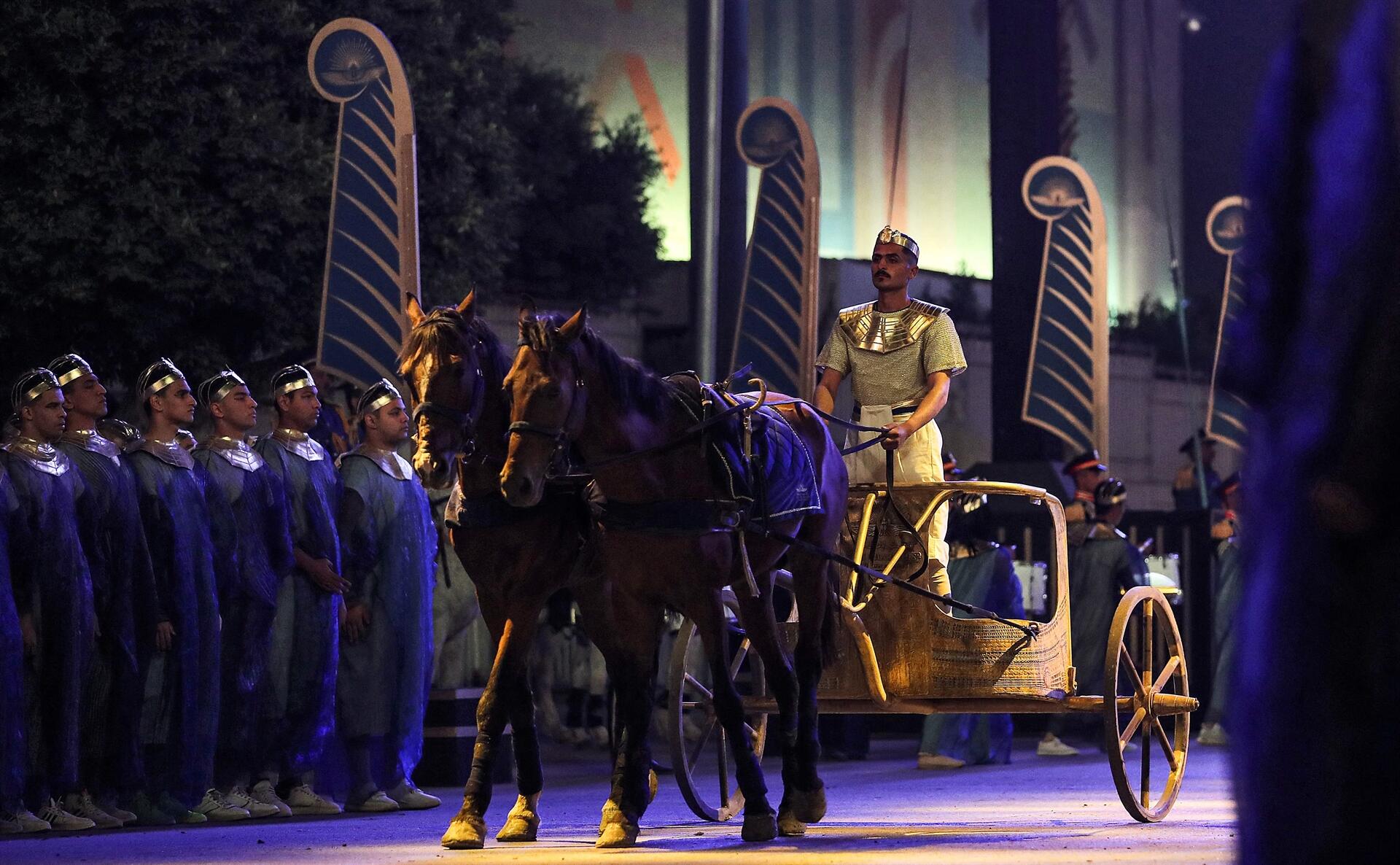 "
Egypt transported the mummified remains of 22 pharaohs to a new museum in a special procession through the streets of the capital Cairo on Saturday.

Dubbed the Pharaohs' Golden Parade, the 18 kings and four other royals were moved 7 kilometers (4 miles) from the Egyptian Museum to the new National Museum of Egyptian Civilization. "
In this ceremony, they were singing ancient Egyptian hieroglyphs text from the book of dead "The Book of the Dead is an ancient Egyptian funerary text generally written on papyrus"