This is a carefully detailed Map I made Showing every single Territory Muslims conquered from 700CE-1900CE.
(AREAS UNDER MUSLIM RULE AT ONE POINT OR ANOTHER IN HISTORY)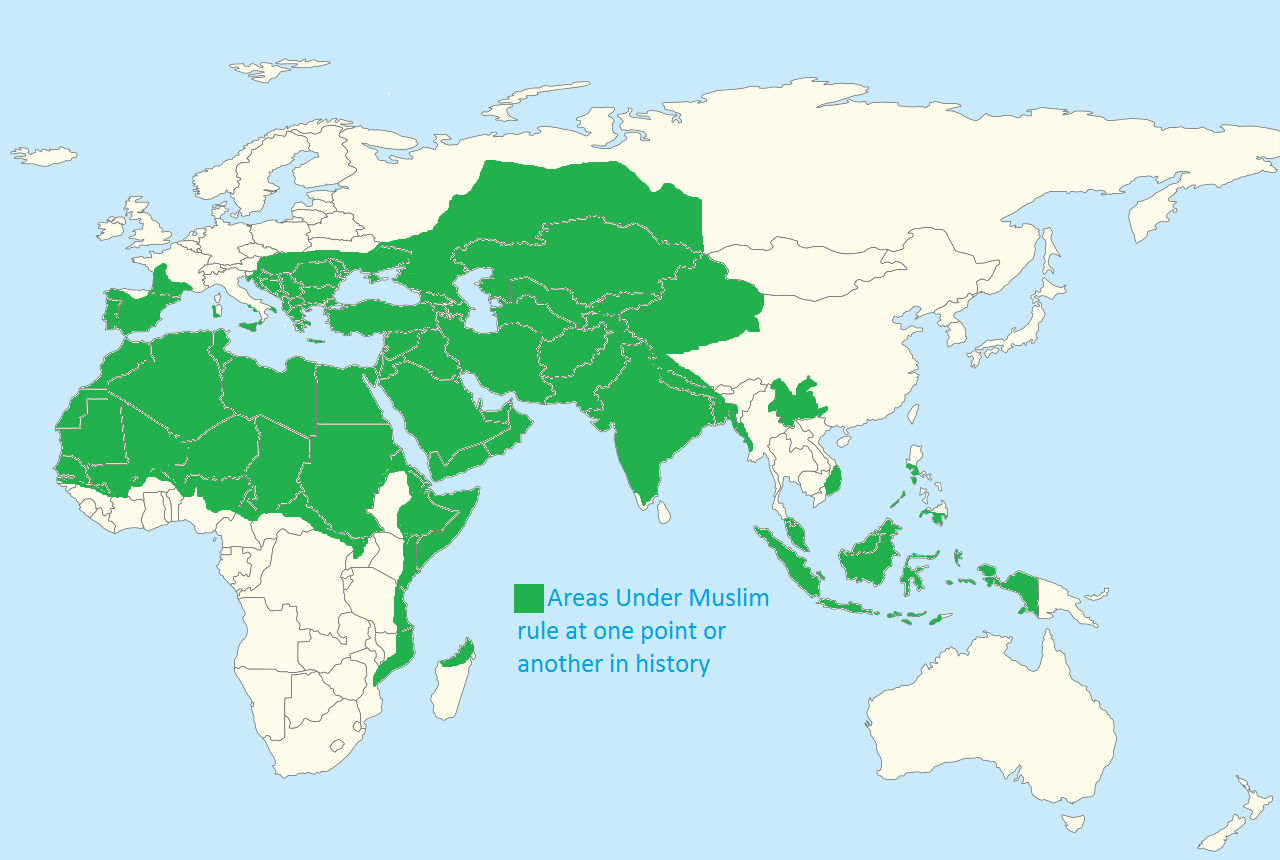 Territories that weren't fully annexed but Occupied for year or more during times of war are included. Territories like Northwestern France was occupied for over a decade during the Ummayad invasion of Gaul, and the Occupation of southern Italy and the Italian Island of Sardinia by the Muslim Sicilians and Andalusians respectively.
I based this map on/off of this List
(
https://en.wikipedia.org/wiki/List_of_Muslim_empires_and_dynasties
)
A list of almost all the Muslim empires and dynasties that existed.
Which ones are the most interesting to you, or you didn't know existed? If you have any question of who and how some areas came under Muslim rule. Just ask me.