Medical specialist in diagnosing Majeerteentitis
Prof.Dr.Eng.
VIP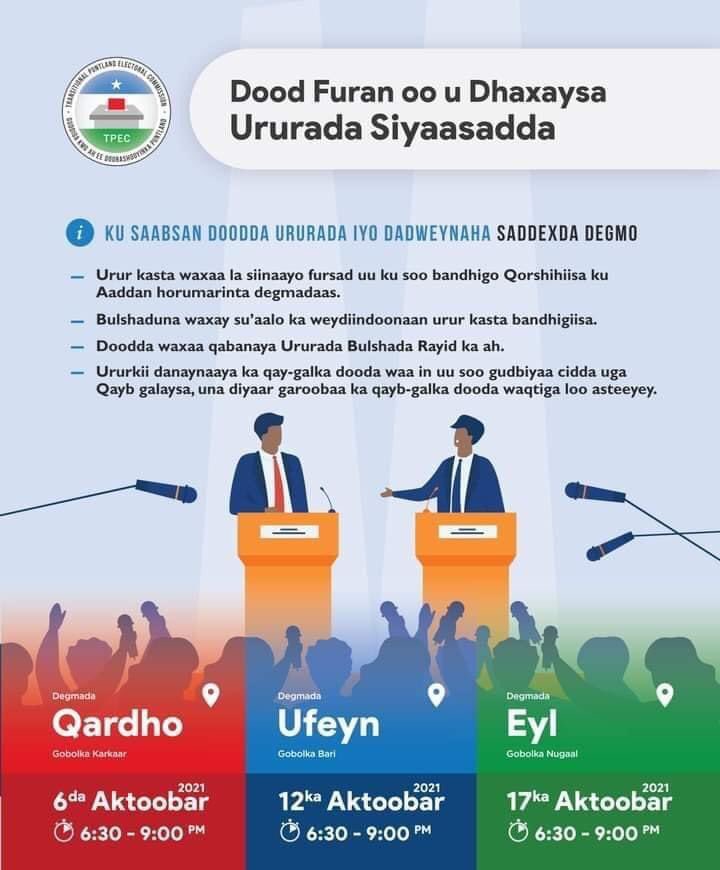 Three televised debates will take place. The leaders of the political parties will face off head to head and they'll answer questions from the public.
I hope for a vicious mean debates. I'm sure if Faroole is present, he'll bring his A game.