MOGADISHU (HOL) - Ugandan National Carrier is set to start flights to Mogadishu, the capital of Somalia, Somali civil Aviation Authority confirmed.
Speaking to Hiiraan Online, Director of Somali Civil Aviation, Ahmed Moalim Hassan said Uganda Airlines will resume flights to Mogadishu on 1st August of this year.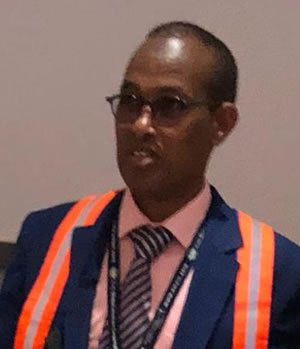 Director of Somali Civil Aviation Authority Ahmed Moalim Hassan
Uganda Airlines will soon joins a growing list of major airlines that have launched flights to
Aden Abdulle International Airport, thanks to an improving security situation in the country.
According to Director of Somali Aviation, several airlines including UAE's private owned Al Arabia Airlines, Air Rwanda, South Africa Airways and Saudi Airlines are also eyeing to start their flight operations to Mogadishu
Qatar Airways started their scheduled flights to Mogadishu on July 1st, 2019 via Djibouit.
These new airline operations are expected to lower the ticket price and will rejuvenate already growing international carrier market in Somalia. Mogadishu is one of the most expensive destination comparing to the neighboring countries.