People will always shame you for not helping other. But you can get into serious danger if you don't mind your own business!
@Amina99
This is what can happen when you try to be the hero!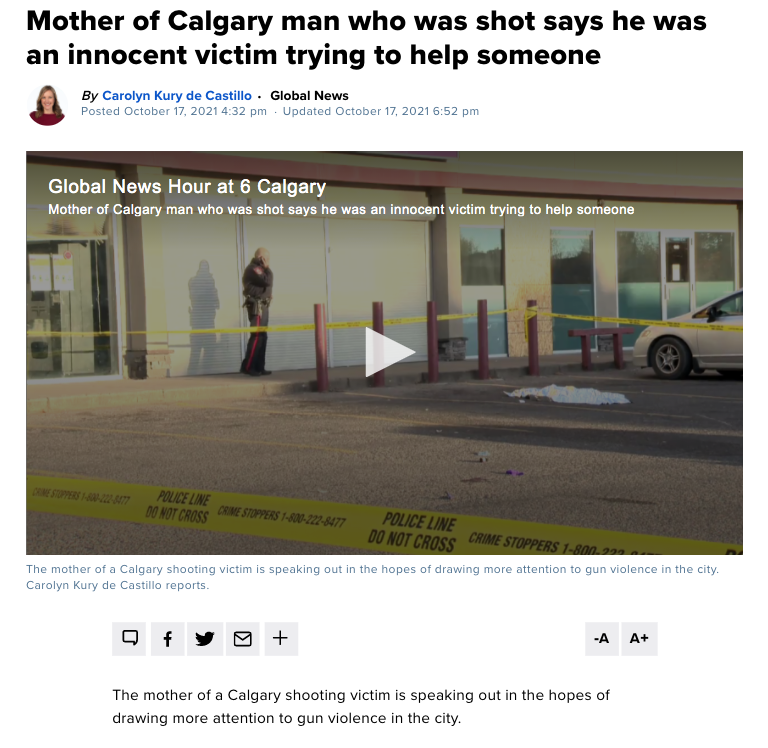 Another man — who Global News has agreed not to name for family safety concerns — was shot outside a liquor store on Falconridge Drive on Oct. 9 at around 2 a.m.
He was shot in the leg and taken to hospital in serious condition.
"My son is my everything. He's my supporter, and he's my caregiver. After I lost my spouse, he's been with me 24-7. For me to hear that he was shot broke my heart," said Albertine, the victim's mother.
The victim's mother said her son told her that he was trying to help a woman who was in distress outside the liquor store.
"When my son was coming out of the store, he had heard there was a girl yelling out of the car and crying. He just asked a fellow to let the girl go, and he told my son. '
It's none of your business
,'" Albertine said.
Albertine said her son, who is now recovering at home, told her that a man approached him with a gun.
"As my son was arguing, the guy went back to the vehicle. My son didn't know it was a gun, and by the time he looked towards the vehicle, the guy had
shot him in the leg
," Albertine said.