This court case captivated Australians. When can Shia-phobia from Sunnis be called "Terrorism"?
Mosque was torched to scare Shiites, not an act of terror, court told.
Accused terrorist Abdullah Chaarani admits setting fire to a Melbourne Shiite mosque to advance Sunni Islam, but denies it was an act of terror.
Instead his lawyer has told his Supreme Court trial that twice setting fire to the Imam Ali Islamic Centre in Fawkner was an act of protest, advocacy or dissent.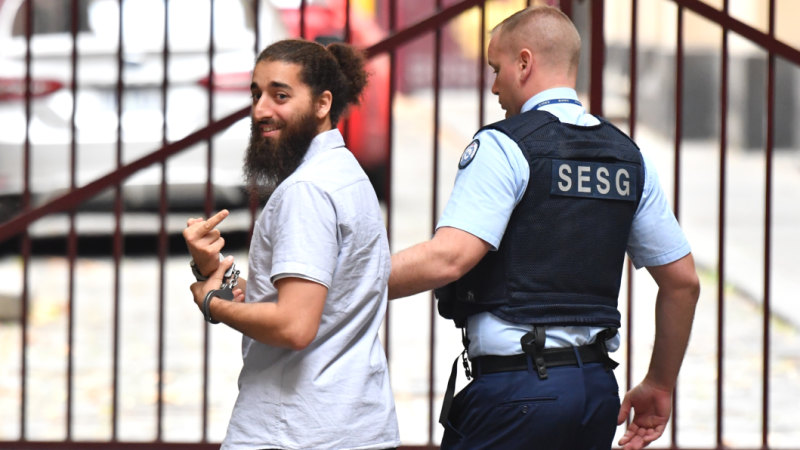 Mr Chaarani is accused alongside Ahmed Mohammed of attempting to engage in a terrorist act against the mosque in November 2016, while they and Hatim Moukhaiber are charged with engaging in a terror act by burning the same building a month later.
All three have pleaded not guilty.
Mr Mohamed's lawyer John Kelly, SC, on Wednesday denied his client was present on either occasion, while Felicity Gerry QC, representing Mr Moukhaiber, is yet to open her case to the jury.
But Mr Chaarani's lawyer Patrick Tehan, QC, told jurors on Wednesday that his client admitted his involvement in two attacks on the mosque.
''Through us, Mr Chaarani admits he attempted to burn down the mosque on November 25, 2016 and did substantially succeed in doing so on the December 11, 2016,'' Mr Tehan said.
''He admits through us, his counsel, that he did so with the intention of advancing a political, religious or ideological cause, namely the advancement of Sunni Islam.''
Mr Tehan said Mr Chaarani also admitted the acts were done with the intention of intimidating Shiite Muslims.
But he rejects that the acts at Fawkner were an act of terrorism and is instead arguing it was an act of protest, advocacy or dissent.
''The words sprayed on that mosque by Mr Chaarani are proof beyond doubt of his disapproval of the Shiite sect of Islam,'' Mr Tehan said, defining a protest as a formal declaration of disapproval or opposition.
CCTV footage purporting to show Mr Chaarani spray-painting words on the mosque was shown during the opening by prosecutor Nicholas Robinson, QC.
It's alleged Mr Mohamed was also present in the November footage. But Mr Kelly said Mr Mohamed denies it is him.
Mr Mohamed also denies being in further footage and having any involvement in the second incident.
''He denies attending the mosque and burning it down on December 11, 2016,'' Mr Kelly said.
''Again, denies planning for it, denies driving there, denies attending, denies going inside, denies lighting anything or helping anybody to do such.''
Mr Kelly said Mr Mohamed didn't dispute the prosecution's argument that he had made disparaging remarks about Shiites in a WhatsApp group and foreshadowed that the jury would hear about the ''theological divide'' between Sunni and Shiite Muslims
during the trial which might explain the remarks.
The trial is due to resume on Thursday.
https://www.theage.com.au/national/...act-of-terror-court-told-20190403-p51adp.html