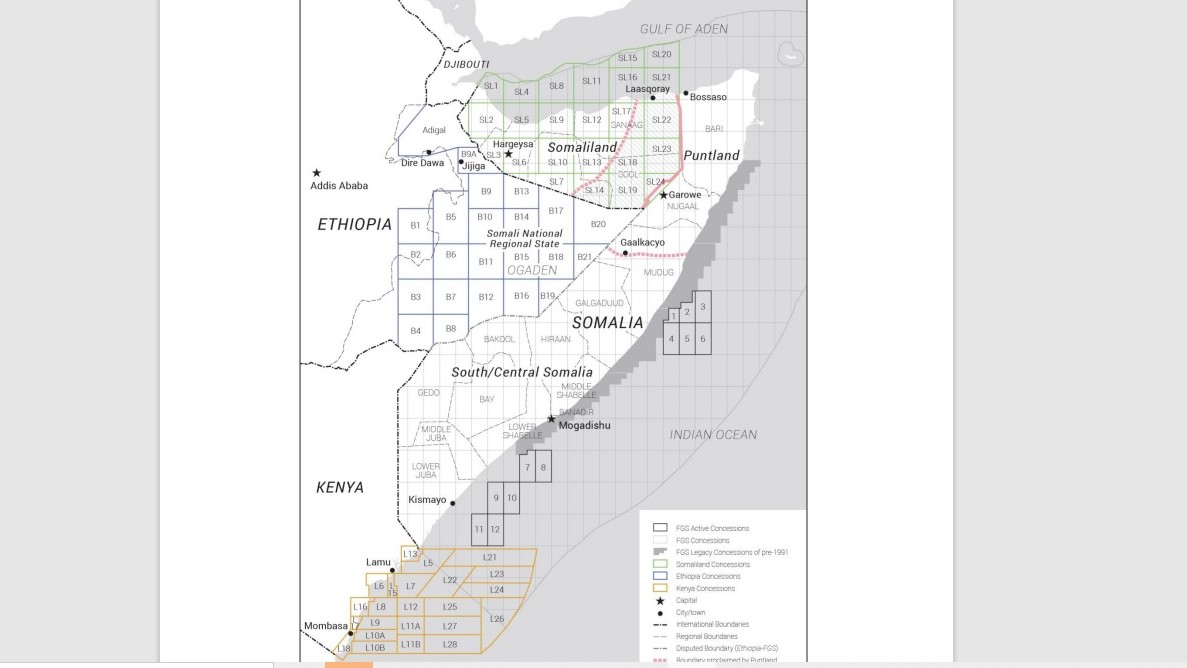 Blocks 1,2,3,4. 5 and 6 are all in Galmudug HG. Oil exploration companies have discovered a bonanza - billions of barrels in six blocks. Block 2 alone has 60 Billion barrels. Shell is claiming legal rights and has threatened PetroQuest Africa about these blocks. But there is no government in Somalia and what they signed in 1988 is worthless and only Galmudug has authority here.
PetroQuest Africa has offered to buy these blocks from Shell but it has refused.
These findings alone will make Galmudug more important and attractive for investment. Galmudug is now very strategic, more important than any other region of Somalia.
Last edited: