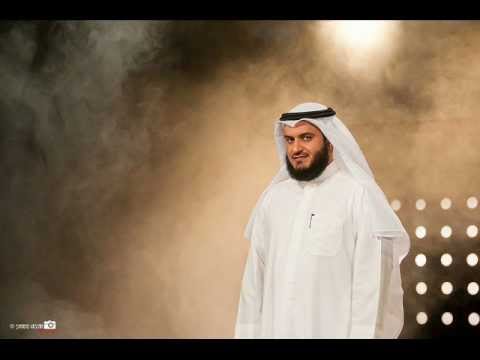 So as many of you know, Sheikh Mishary Rasheed Al-Afasy visited Minnesota during Eid.
On Eid I witnessed as his beautiful voice recited the Quran in the Minnesota convention center. His voice was stunning and it made even the men gasp for more.
The day after Eid I was able to attend one of his exclusive events where he recited the Quran and sang nasheed. I have not been able to get his voice out of my head since then. Below is one of the nasheeds he sung for us:
After reciting some ayats a child ran up to him on stage and he hugged the child and kissed him.
Not only this, while singing the nasheeds he had the most genuine and warm smile on his face that could light up a whole city. I remember during the nasheeds he lifted the mic away from his lips and pointed it towards the audience. It was the most beautiful thing I had ever witnessed as the voices of children carried on with the lyrics without his guidance. It was a spectacular sight and I could not stop grinning or laughing. I was mesmerized and it forced me to say the shahaddah once again.
Since then I have been listening to his nasheeds and his recitations of the Quran. Sheikh Mishary Rasheed had been to America 2 other times before and this 3rd time was in Minnesota subhanallah and alhamdullilah. Thank you Masjid Abubakar As-Sadique for sponsoring him and for allowing us to witness first hand such a beautiful God gifted voice.