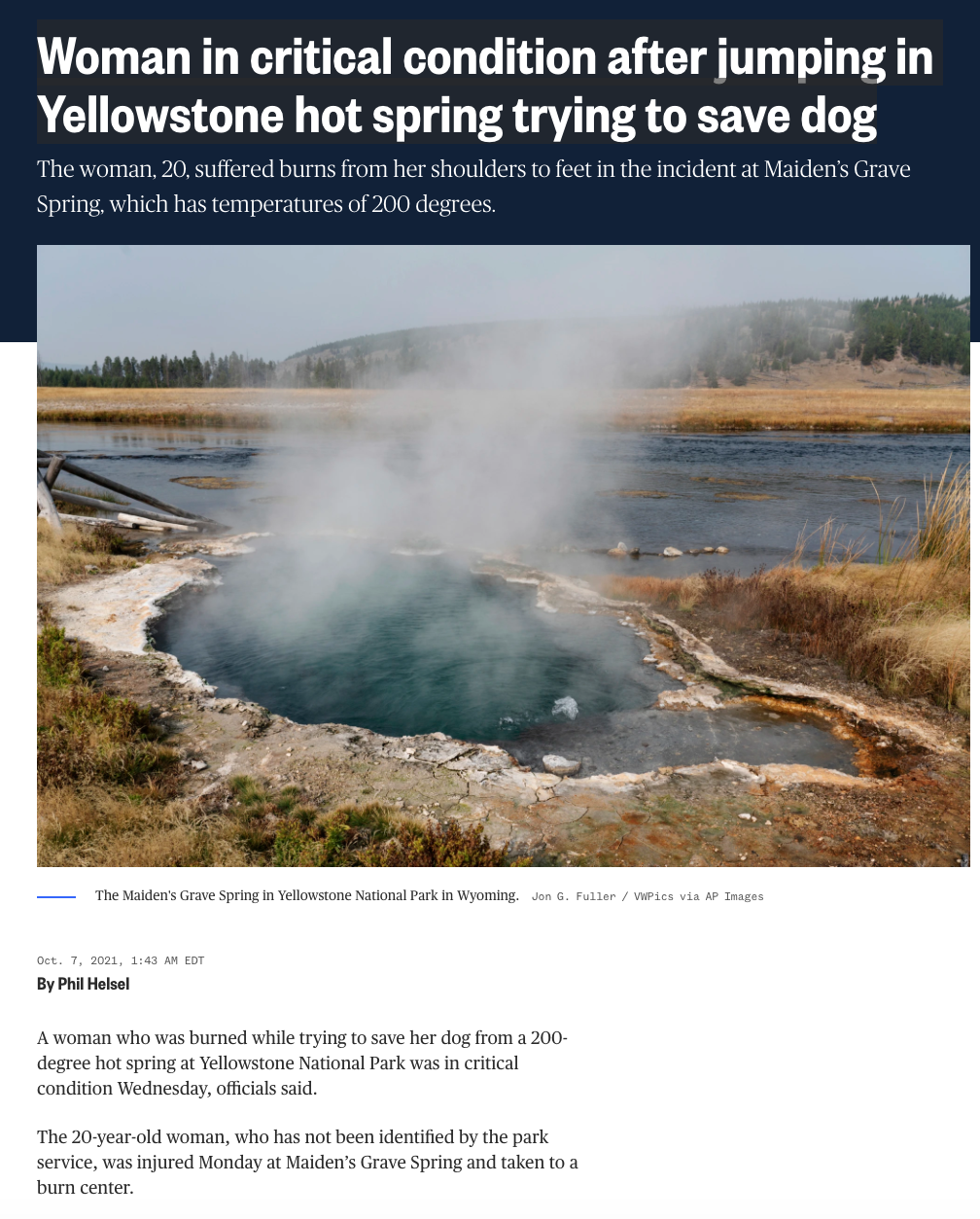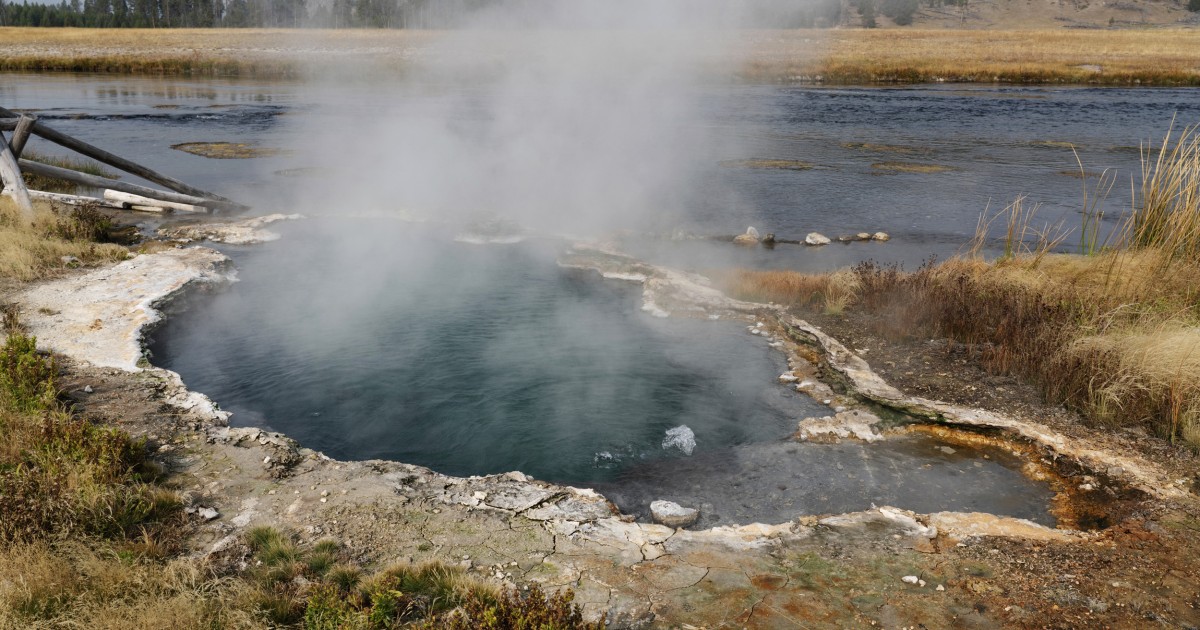 The woman, 20, suffered burns from her shoulders to feet in the incident at Maiden's Grave Spring, which has temperatures of 200 degrees.

www.nbcnews.com
A woman from Washington state was severely burned while trying to save her dog from a thermal hot spring at Yellowstone National Park.
www.yaktrinews.com
Why would you risk your life trying to save a dog?! Are you saying that your life is equal to that of a dog! These people are insane! Now she is in a coma with burning throughout her body. If she does survive this her life will never be the same with all those burns. But hey she brought this on herself so I don't really feel sorry for her!
Last edited: