±somali supremacist, anti-inceI&queen in the north
cadaan, madhow, indian, arab, martian........ all can take a break from angrily galivanting the nets, so there are some comment sections free from them. not the case with some somalis. they have tweetdecks or insta notifs specifically for the word 'somali' and spew their degenerate and embarassing views, on literal light hearted jokes. seriously, how can u watch this and deduce we are being mocked and taken advantage of? where did this influx of ince*s come from and how to mute them all?
a light hearted joke, not that deep and not too serious either, not objectifying anyone.
replies: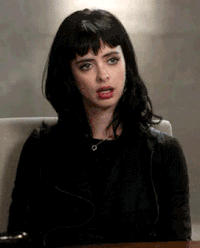 these 'sheikhs' are so annoying. its not that deep cuz.
wallahi billahi tallahi, brace yourselves....... i saw a post that was viral saying that a somali black cop from minnesota is serving decades for killing accidentally an cadaan woman, but white cops can get away with murder eg. breonna taylors murderers. guess what the viral posts comments were .... 'wE aRe NoT bLaCk We aRe SoMaLi pEopLeZ' so embarassaing