Make Hobyo Great Again
VIP
@DRACO
posted this in another thread.
Jaarso is listed as a Dir clan
here
and an Oromo clan
here
.
Jinacsani is located inside Oromia, northwest of Jigjiga.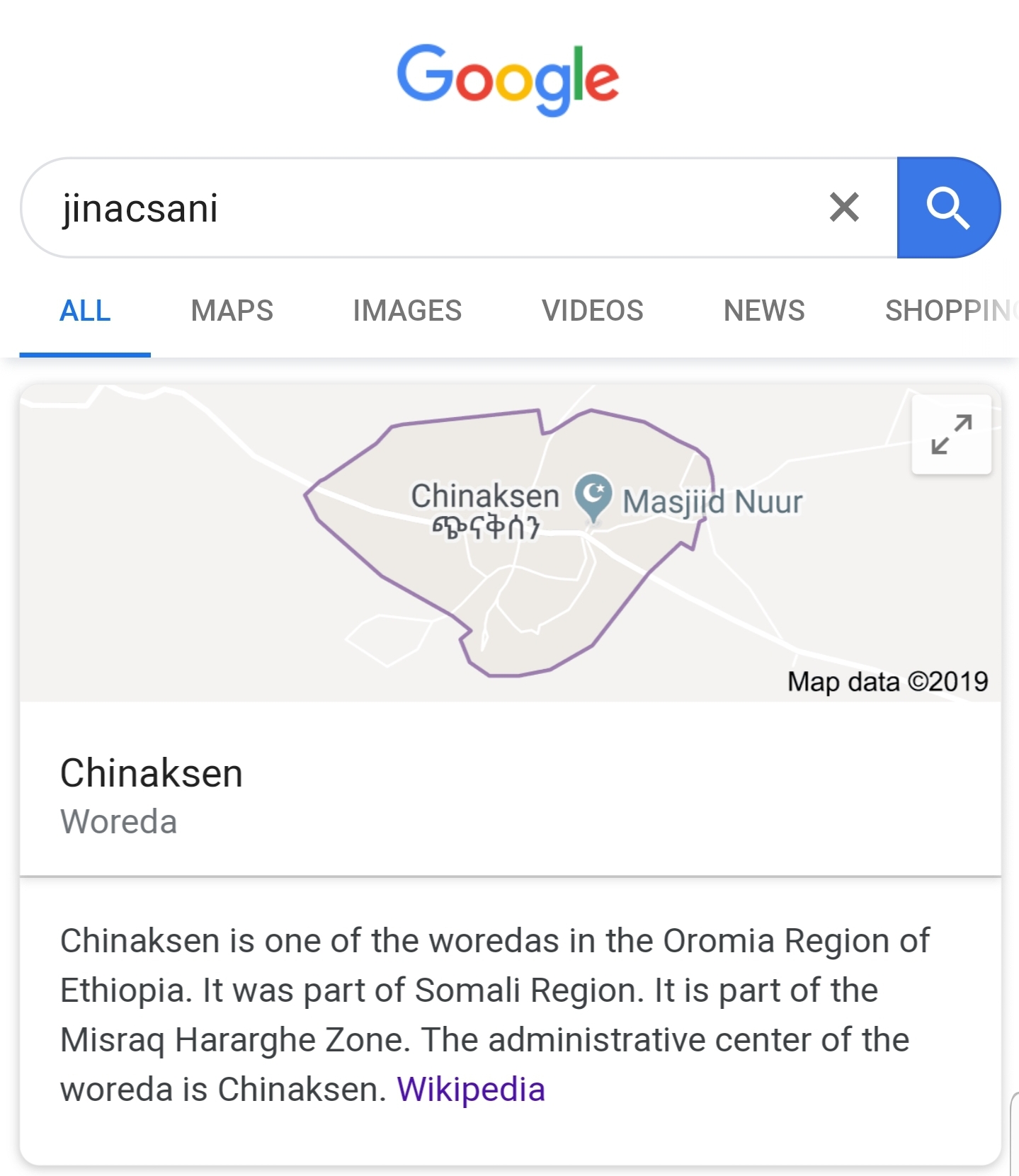 As you can see, Jaarso are one of the flip flopping clans that became Oromo a few years ago so it seems that Harun Maruf is Oromo.
I don't know about you guys but the most popular Somali news account on Twitter being run by an Oromo who works for an American propaganda agency is highly concerning to me.