Former Somali Minister of Mismanagement & Misinfo.
Staff Member
Wariyaha SomaliSpot
The most drug generated money out of all the Somalis throughout the world, from empty Saskatoon to Waterloo, Ontario. Waar ileen meeshaasi wa lagu hoogay. I am bewildered by the fact that they don't even elevate their parents out of the hoods and the debt they've incurred from ayuutos to bail them out in earlier convictions. We're talking about these cats showing over $80k $500k money they flashing before the camera
Last year, when I visited Ottawa, a fugitive from S-Spot, Meth, took me to this out of this world restaurant where he paid $244.50 of dinner. He pulled out a big stash of cash which I calculated to had to have been $5k.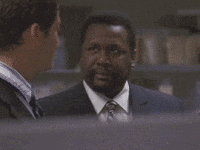 (About the ex-felon with the drug induced mental arrest...the man is a truck driver who strangely has over 80k Somali followers who are entertained by his phrases, such as "sergeant bluffs", " aad iyo aad" and " Shimbiraha fly west ".
Last edited: