GRAND Wizard of MJ SIXIR
VIP
I made the long trip to london today, as i was doing a favour for a saxib of mine, who needed a left to Heathrow airport for his flight to the Philippines. We got to the airport around midday, and he went and got on his flight.
After that long drive, I felt hungry, I thought I'd go to a Somali restuarant, it's been three years since I was last in one: there are no Somalis and Somali restuarants in Kent, where I live. I get to a town called Southall. I walk down the high street, and right opposite the town hall, was this restuarant.
I had a nice meal, hilib with baris iyo mos. After, nature came calling. I walk into the toilet and not only was it in a terrible state, but i also saw this on the wall next to the seat: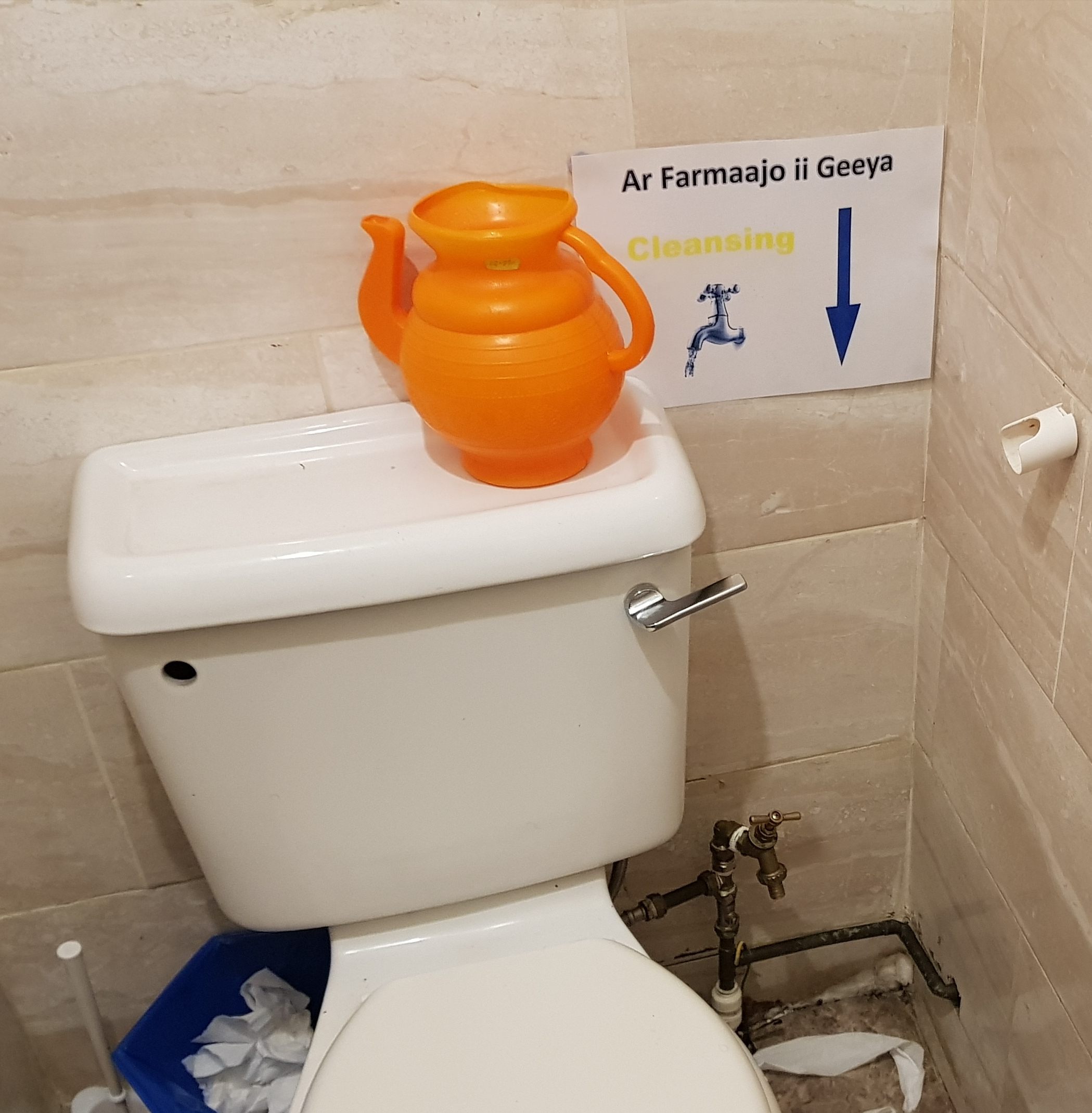 Now, with the current Qalbi Dagax controversy, and the anger aimed at President Cheese, I thought: "ah damn, I'm at a HAG establishment and just gave them some more income. I then walked out the place, and looked at the name of the of it, and it proper made me laugh out loud.