Make Hobyo Great Again
VIP
From the February 8 edition of the Indian Ocean Newsletter.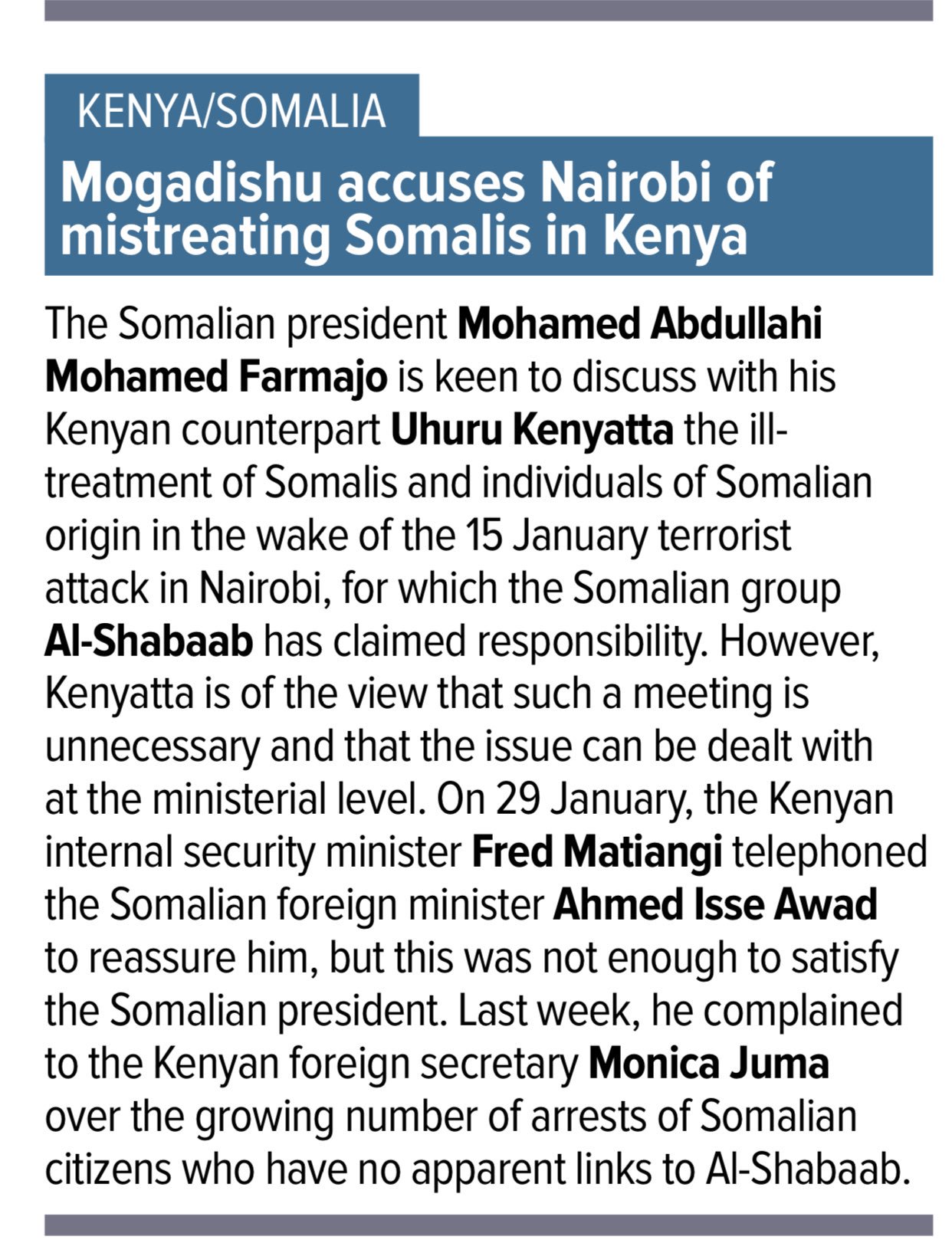 As a stridently anti-Xaarmajo citizen, I feel that, in addition to talking about what he does wrong, it is my obligation to point out and appreciate the few times that he does something right. I want to see more stuff like this.
Hopefully positive feedback like this thread will help his tiny brain to do more good.