Is human beauty objective? I think we all can recognize a beautiful person when we see one, even if we say they're not our preferred type.
I found this off Wikipedia:
"
Facial symmetry
has been shown to be considered attractive in women, and men have been found to prefer full lips, high forehead, broad face, small chin, small nose, short and narrow jaw, high cheekbones, clear and smooth skin, and wide-set eyes."
Facial symmetry is important, but it seems like certain racial features are not as attractive as others.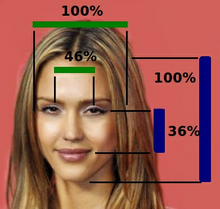 Do you guys think beauty is subjective, or are some features more beautiful than others?
Last edited: