Cases of the plague have spiraled by 37 per cent in less than a week, data shows
The World Health Organization now states that there are 1,801 suspected cases
At least 127 deaths have been recorded, but experts warn this could also rocket
"The deadly plague epidemic that has rocked the island of Madagascar could reach mainland Africa, a respected disease expert has warned.
The outbreak, which has been described the worst in 50 years' and has now reached 'crisis' point, has prompted World Health Organization officials to place nine African countries on high alert.
South Africa, Seychelles, La Reunion, Mozambique, Tanzania, Kenya, Ethiopia, Comoros and Mauritius have all been told to brace for potential cases in the coming weeks
."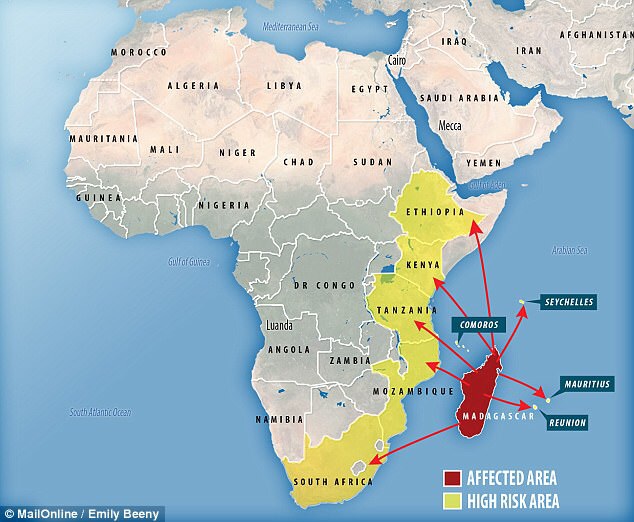 They need to ban all people from stepping their foot out of that country. Put all the planes in their garage or whatever its called. The U.N needs to adress this & ban all citizens of that country from flying to any other country on this earth. Hoogay! & why did they not include Somalia to be affected by this?!?!



http://www.dailymail.co.uk/health/article-5046017/World-Bank-responds-calls-help-battle-plague.html