Mogadishu terror attack: Who was Shawaqar Ibrahim Abdalla?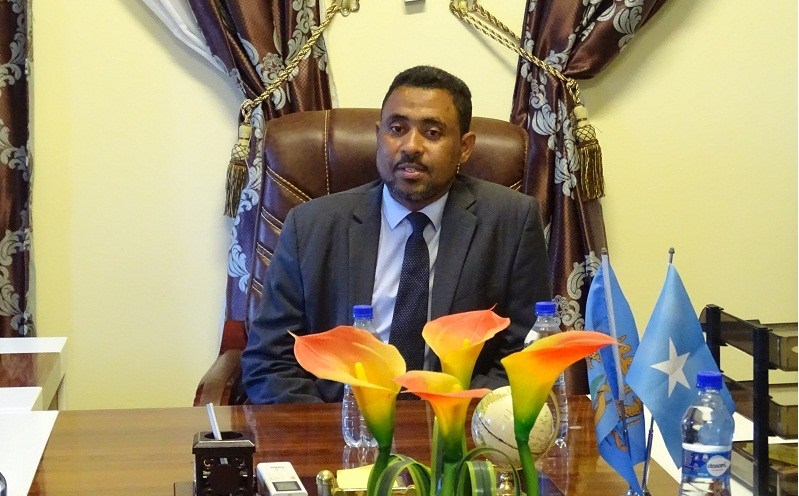 Late Shawaqar Ibrahim Abdalla sitting his decorated office desk at his first day as deputy minister of labor and social affairs
On Saturday, a regular working day in Somalia, members of the militant group Al-Shabaab stormed in a government building that hosts two ministries of the federal republic of Somalia. Shawaqar Ibrahim Abdalla, a deputy minister for labor, was in his ground-floor office when the gunmen attacked the building. The attack also claimed the lives of at least ten other people including four militants.

Shawaqar Ibrahim Abdalla was a fresh politician from the Jubaland state of Somalia. He was first elected as a member of the Somali parliament in late 2016. It was his first time he pursued a political office in Somalia's fragile system of governance.

Shawaqar was one of the most educated members of the parliament. He had a master's degree in international law from International Islamic University Malaysia. Previously, he was educated in Egypt where he got a bachelor's in law from well-respected Al-Azhar University in Cairo, Egypt.

The man of vision

Born in the coastal city of Kismayo, Lower Jubba capital, in 1976, Shawaqar Ibrahim Abdalla couldn't enjoy his life in Malaysia and his job as a professor at International Islamic University of Malaysia. He wanted to be part of the forces to rebuild Somalia's future. He thought politics is where he could put his energy to better the lives of many Somalis who are suffering especially his constituency in Kismayo. That is why he sought to run for a seat in the federal parliament.

His close friends said that Shawaqar wanted to focus on providing a quality education so the youth could have better education and a better future.

In 2017, he was appointed as Deputy Minister for Labor by Prime Minister Hassan Ali Kheyre. Somali President Mohamed Abdullahi Farmajo praised killed former MP and Deputy Minister.

The minister was a very talented man. He was a man of vision, integrity, and patriot who loves his country. He served his country with honesty and dignity.

However, all of his dreams were shut off by armed members of a terrorist group, Al-Shabaab, which has an agenda of creating fear to the local communities in order to achieve their objectives of defeating the federal government that has the support of international community.
https://www.somaliaffairs.com/features/mogadishu-terror-attack-who-was-shawaqar-ibrahim-abdalla/
He wasn't even in the position for a full year.
AUN
Last edited: