[[Puntland Republic 🇸🇱]]PIM[[C.S(BihinYusuf)]
VIP
HalimoEnthusiast
So I opened my e-mail and this is what I received from this nice BLM lady,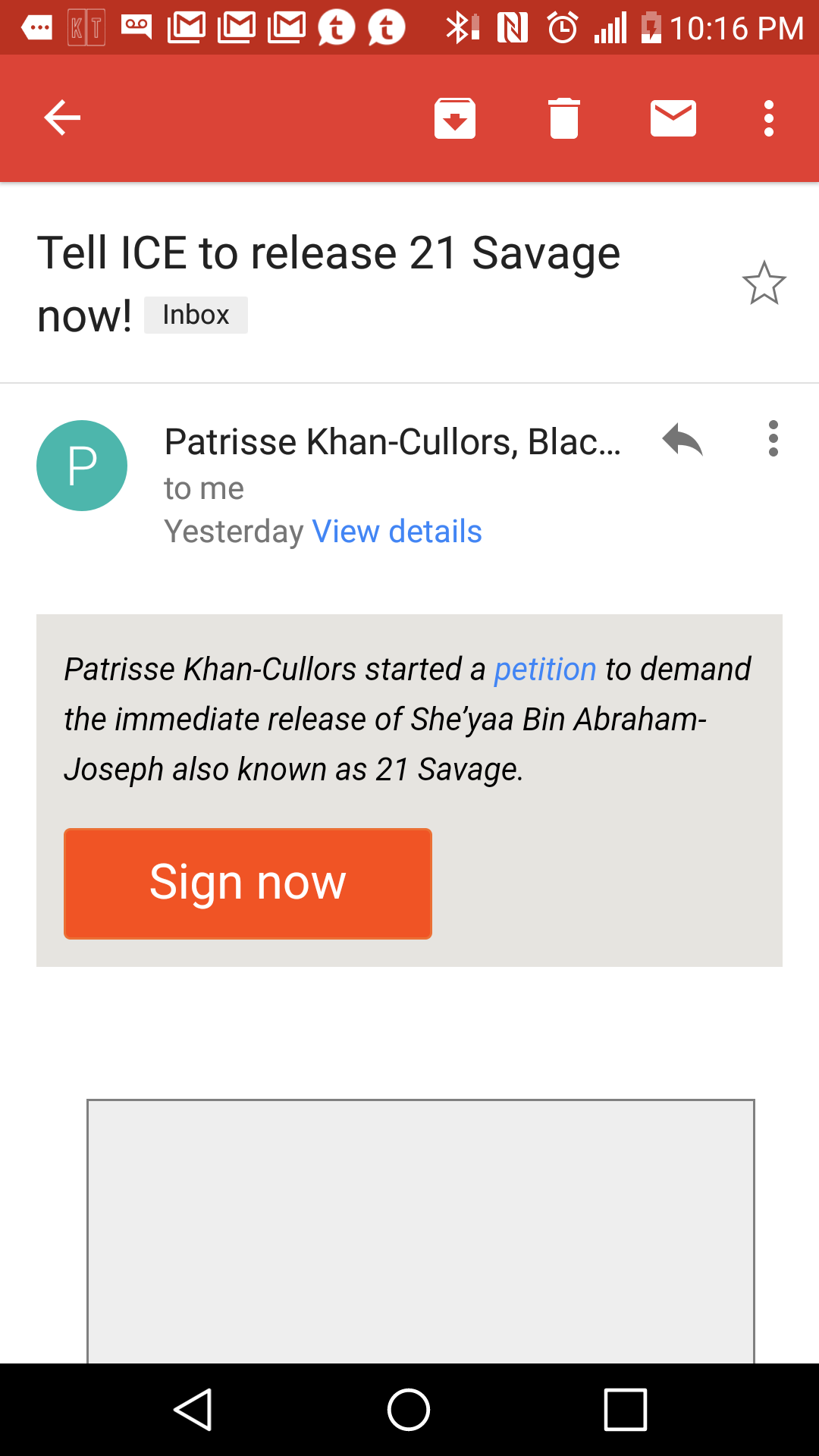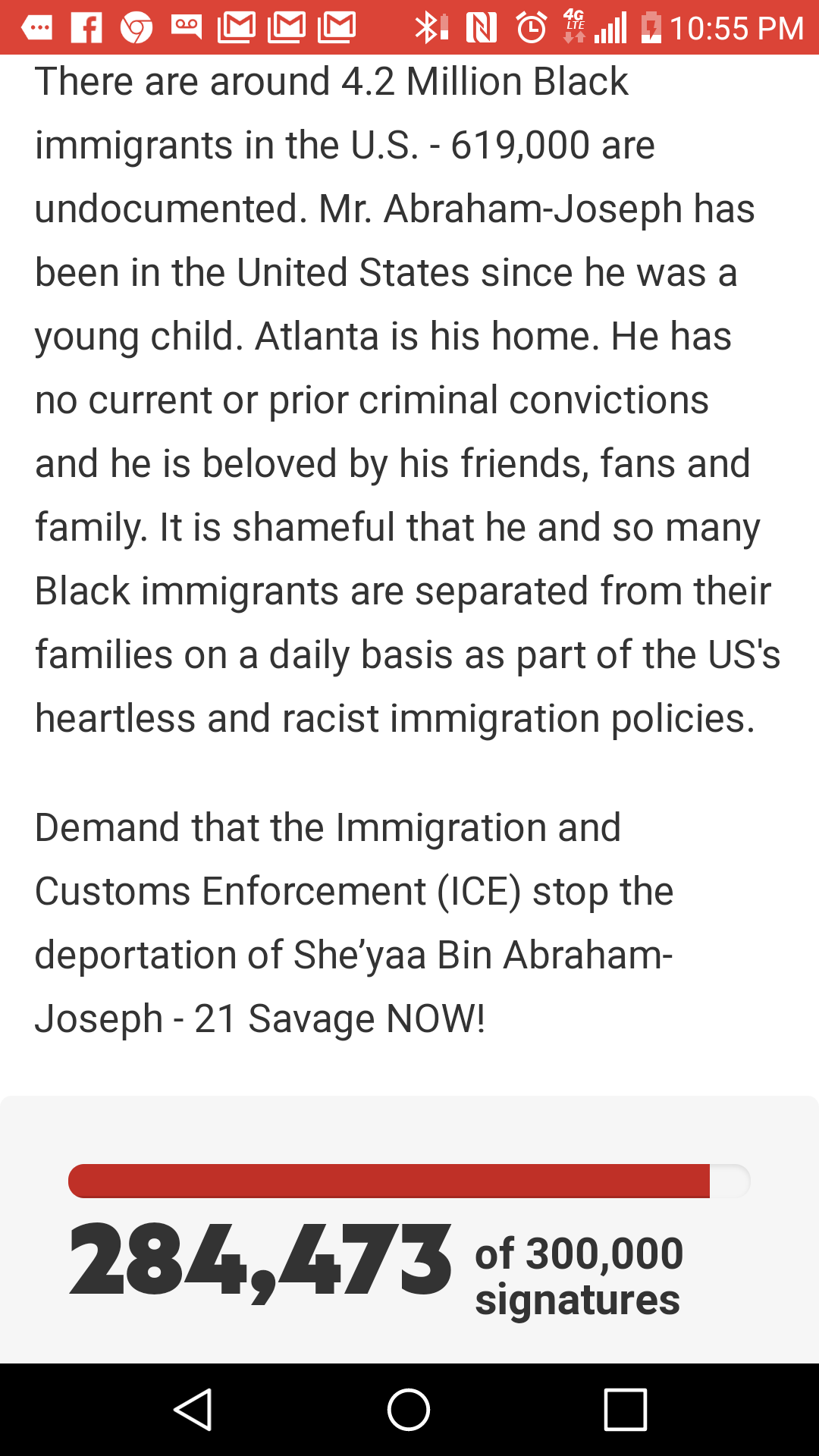 I was just curious how many people signed this petition and I wasn't surprised at all.
Can you imagine if 21 Savage wasn't famous at all, he would have been treated just like another Abdi, and be deported to a warzone without a warning,Savage is getting deported to UK and BLM are working hard to keep him here.
Where was BLM when 94 Somalis got deported last January shackled like dogs in an airplane for days with no access to nothing.
It looks like BLM doesn't care about Somalis at all , they couldn't even make a press release about this incident but they want to stop the deportations of one mumble rapper with a whole rap sheet.
#SomaliLivesMatter
https://www.google.com/amp/s/static...-deportation-flight-ice-detention-center.html
Last edited: