[[Puntland Republic 🇸🇱]]PIM[[C.S(BihinYusuf)]
VIP
HalimoEnthusiast
Qabiil!



Somali Community in Ohio State particularly Columbus have second largest Somali Community in north America right after Minnesota,, the community is one of the most backward and clan segregated Somalis in the daispora.
The Somali community there is estimated to be close to 40k yet hasn't managed to even enroll Somali police officers in the CPD nor did they won any election,unlike other Somalis in the other Somalis in other states Ohio Somali community member didn't even win a local council even.
On the Northside of Columbus Western Gedo clans live prominently while both the West and the east is filled with all the other insigenfnt Somali tribes, Ismaili Mohamed who is Puntite(MJ,CS) lost last year's with only 20 votes, it is unfortunate that North Columbus Somali residents would rather vote and campaign for a Cadaan women over one of their own because of a tribal animosity the young lawyer has nothing to do with it.
I was told earlier that many N&N CBBs based out of Columbus are the main culprit behind the anti-Ismail Mohamed campaign, some even proudly claim this is only small pay back to Ismail's folks for PL President's Deni's humbling and putting Farmaajo out of work and out of Villa Somalia, even though the Ohio congress candidate Ismail Mohamed has no connection to Deni Beside sharing an ancestor centuries ago.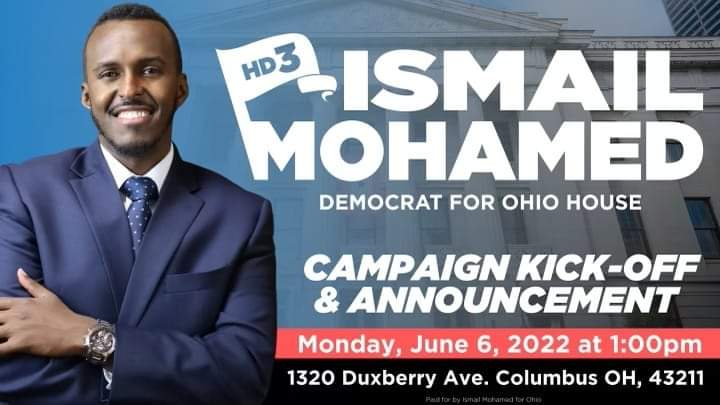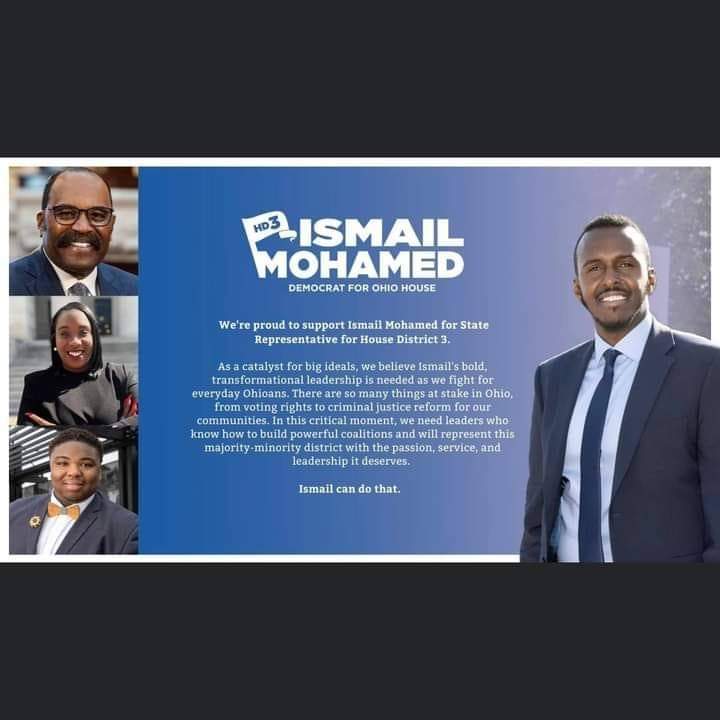 https://m.facebook.com/story.php?st...Gwb34aVDdpSXyfgyVJa7srdVUl&id=100005360014871
https://m.facebook.com/story.php?st...bdnRxtzqoWbgCmiLyAqTvqznYjfDujRl&id=526023427