Somali Minister for Public Works resigns over Robow arrest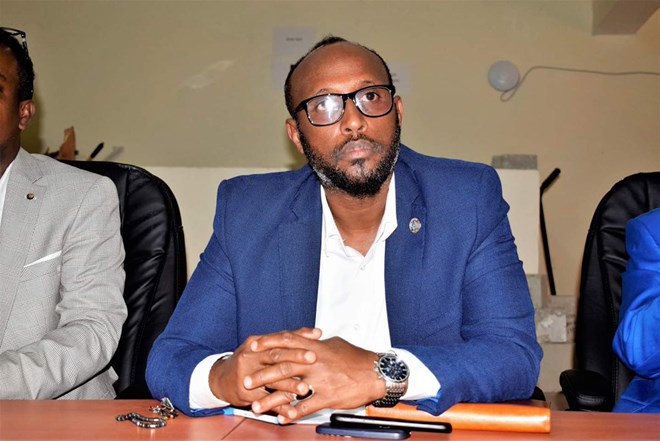 MOGADISHU (HOL) - Public Works Minister Abdifatah Mohamed Gesey has today resigned in protest of the arrest of a former Al-Shabaab militant leader, Mukhtar Robow.
Gesey who held a press conference at his residential house in Mogadishu said he stepped down to protest against the move by the Federal Government to arrest Mukhtar Robow and bar him from participation in the upcoming presidential elections in Southwest state.
"We heard no information about where both leaders from Southwest State and Federal government agreed to arrest Mukhtar [without court warrant]," he told the reporters.
Geesey accused the federal government of interfering in the Southwest elections saying "there was no consultation with Southwest State and its people."
The move comes barely three days after Somali government arrested Mukhtar Robow, who was one of the potential candidates of Southwest state.
The arrest of Robow created three-day violent protests in Baidoa leading the death of over 15 people including a regional lawmaker.
In a joint statement, the International Community expressed concern and urged all parties to "to respect the integrity of the electoral process" and engage in dialogue.
https://www.hiiraan.com/news4/2018/...r_public_works_resigns_over_robow_arrest.aspx