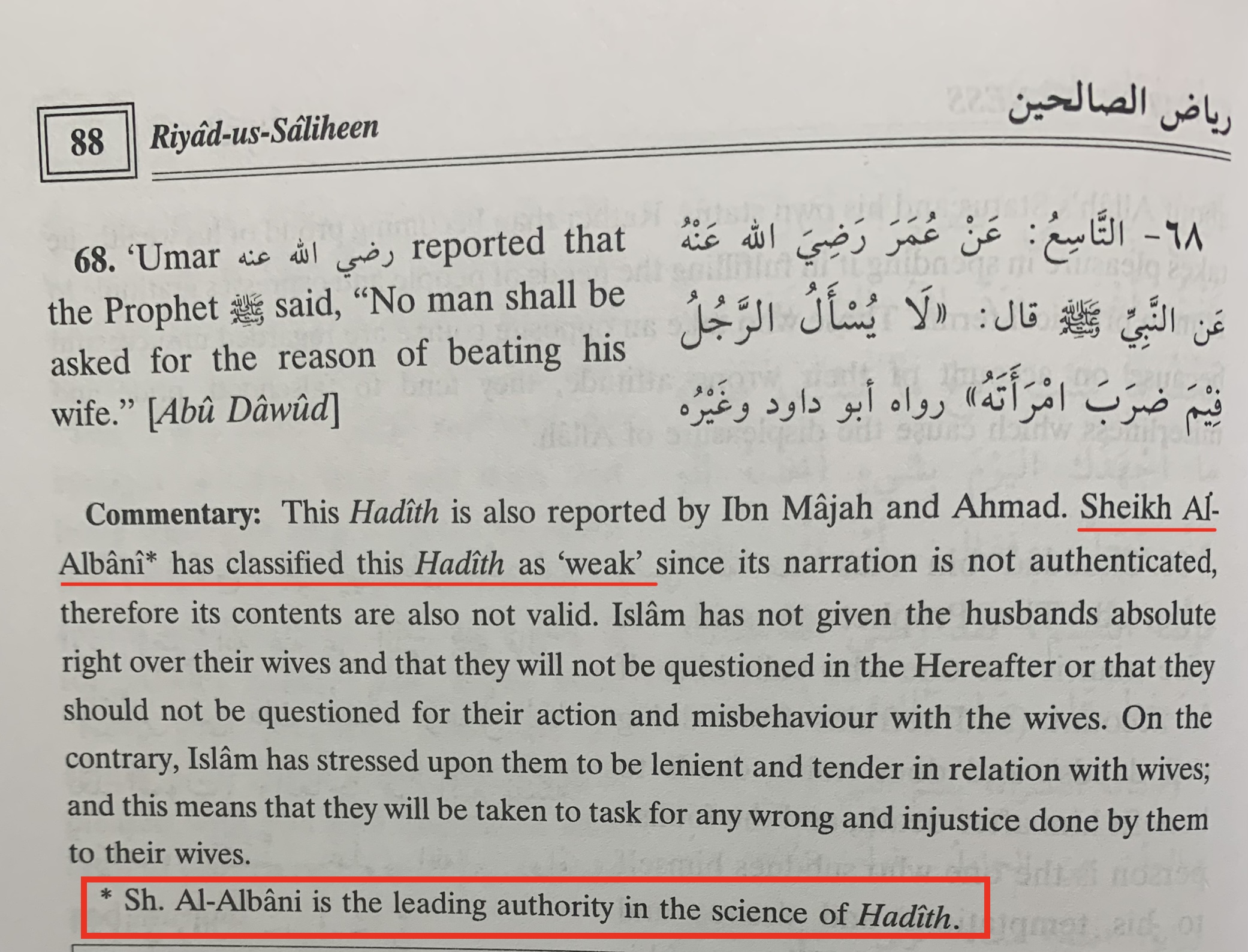 As you all know, the author of Riyad-us-Saliheen is Imam An-Nawawi who is an Ash'ari, part of a creed that's in direct opposition to the neo-Salafi ideology we see today.
For some reason, Salafis decided to take his books and tamper with them. Here's one example:
In the commentary, the Salafis made references to Al Albani. The problem with this is that Ash'ari's do not view Al Albani as a Sheikh or a scholar nor do we agree with his gradings. Not a single Ash'ari believes that Al Albani is an authority over anything, let alone the science of Hadith.
How to avoid tampered books in the English language? Simple. Don't buy from Darussalam or any other book publishing company that has ties to Saudi Arabia