smooth talk on a rainy summer evening
Wallahi tiktok is going insane. i just saw someone putting a trigger warning for EMOJIS and now this?. You want me to cut woman (oops i mean wom*an tw!) out of my vocab?!!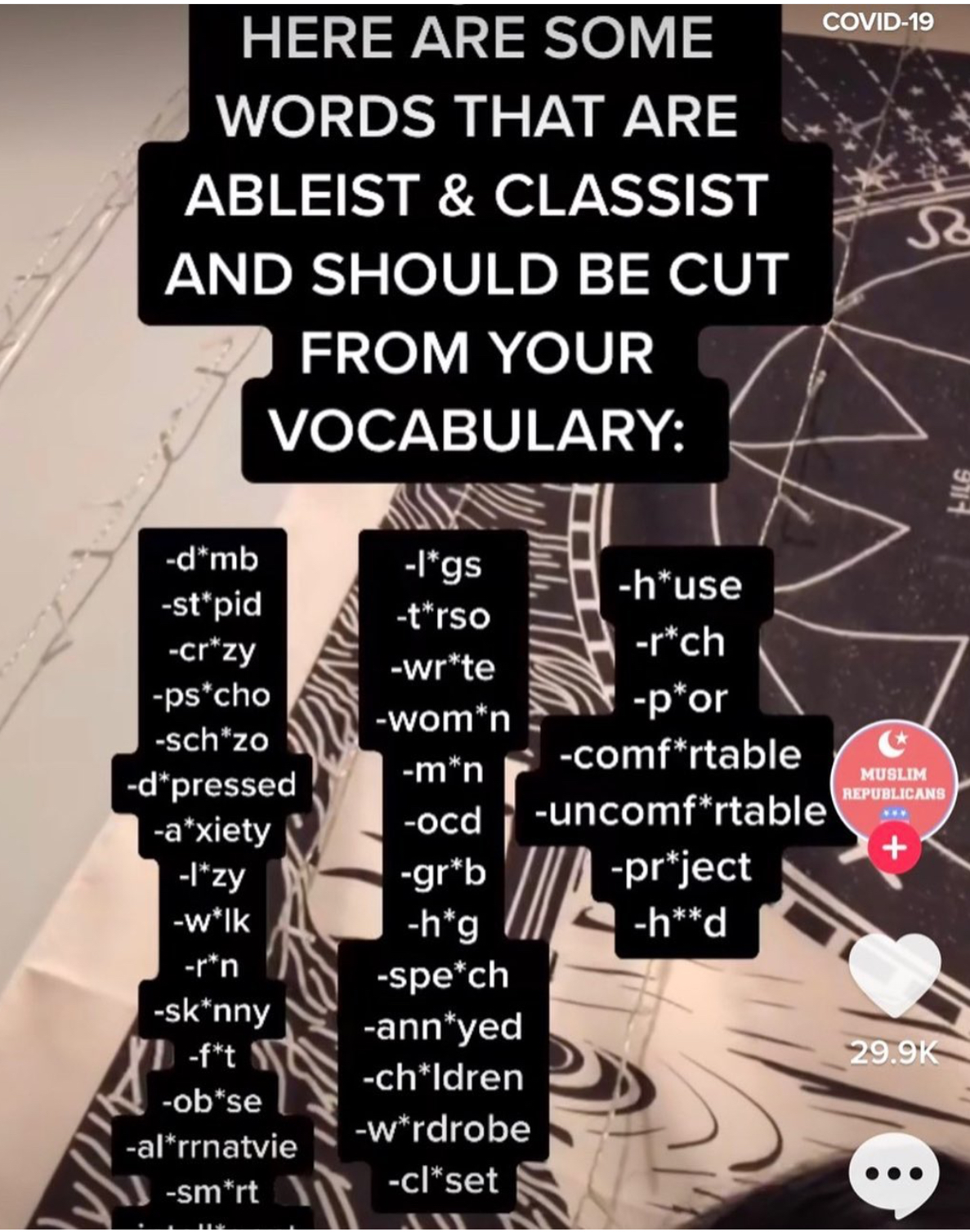 guys my l*gs hurt I cannot w*lk. I'm feeling uncomf*rtable
ARE YOU CRAZY? I mean cr*azy. I can understand "retard" or "fâggot" but THIS?