The Greatest of Mankind (after the prophets 🤠)
So after a korean-american translated some black sjw posts about koreans using the word "naega", which is"I" in korean. Because it sounds like nigga making them racist somehow. This was the top comment reacting to that post.
"Must English speakers use "was" in their lyrics? I knowthat it's an English word, but in Somalia, it's a very harsh swear, I'm uncomfortable hearing it"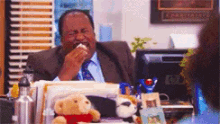 Edit: this time i didn't translate this post, it's copied and pasted.
Last edited: