Freshman GOP Rep. Marjorie Taylor Greene has introduced articles of impeachment against President Joe Biden
She is from the south. (Georgia) Trump fan & Groupie. Is she aware that congress is majority democrats? She has the nerves to bring impeachment on president Biden on her lonesome self. Worst, ooohhhh worssttt.....She is wearing a MASK that reads: TRUMP WON
Walaahi if i were congress people like Ilhan Omar, not only would I avoid her secretly or skillfully, i will do it to her face too. As soon as i see her approaching, i will SCREAM,
OH MY GOD.................SHE IS COMING THIS WAYYYYYYYYYYYYYY
and start running away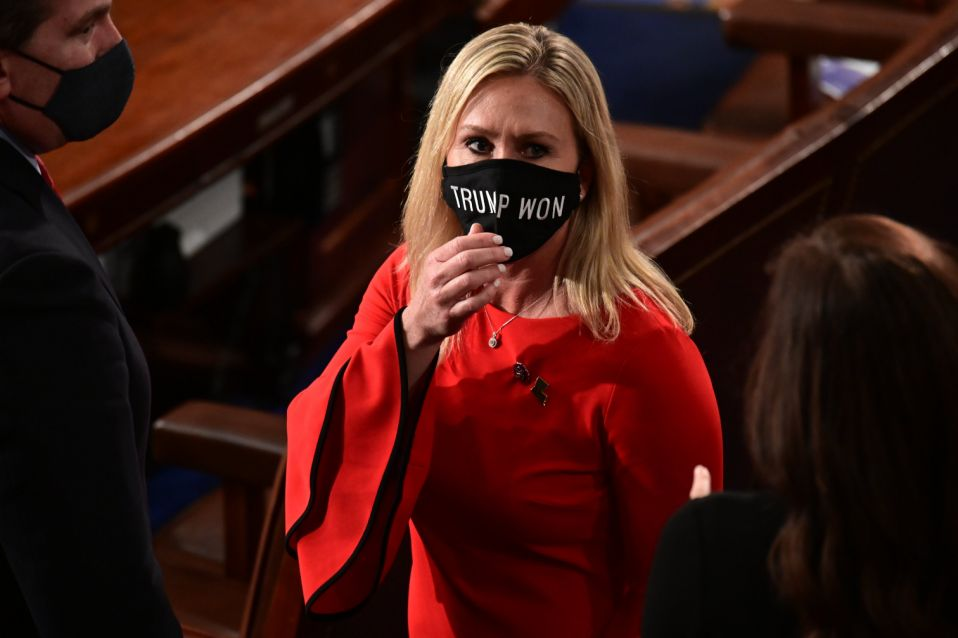 Republican congresswoman Marjorie Taylor Greene has filed articles of impeachment against Joe Biden the day after he was inaugurated as president. The lawmaker, who has ties to the baseless QAnon conspiracy theory, took to Twitter to announce the move against the new president. "I've just...
www.yahoo.com