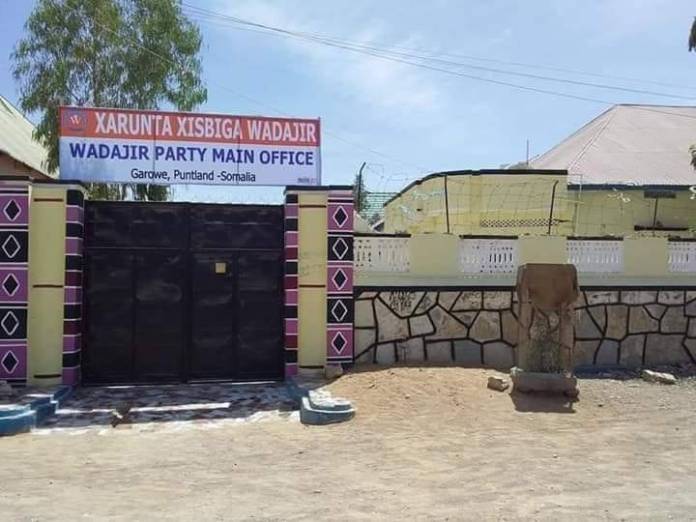 It was the main office too.


The Federal Somalia State of Puntland locked up the regional offices of Somalia's Wadajir political party, Monday, on gubernatorial orders.

The Governor of Nugal region of Puntland, Abdisalam Hassan Hersi "Gu' Jir" ordered the closure issuing a blanket order which prohibited Somalia parties to open in areas under his jurisdiction.

Governor Gu'jir stated that the region did not wish Somalia political differences to spill over to a relatively more stable Puntland.