Medical specialist in diagnosing Majeerteentitis
Prof.Dr.Eng.
VIP
For the love of the game, I'll start tutoring on anything related to Fadhi ku dirir at entry and intermediate level. After watching the decay of the game we all love, I can't watch it from the sidelines and witness how amateurs kill this once proud and entertaining tradition. There's clearly a need for seasoned FKD'ers to tutor rookies as this PM i received indicates.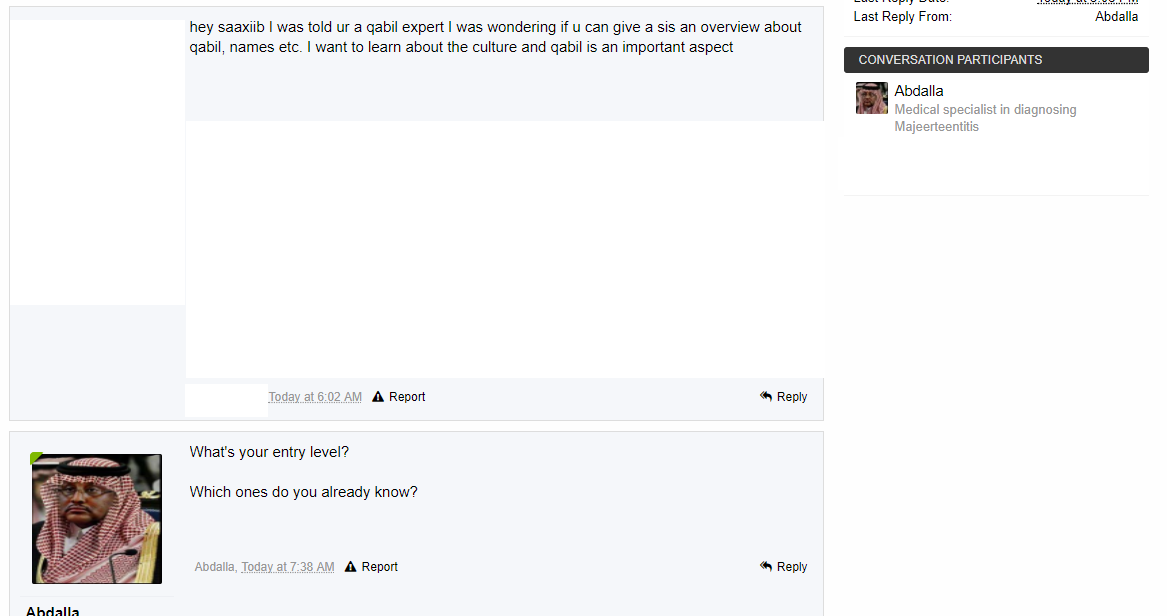 I'm very glad that this brave girl plucked up the courage to be part of the recovery of our national sport. I promise to be impartial in my classes. I also call on females to enroll as they've shown to be less emotional than the majority of the guys here. Students hailing from the opposite clans will also receive first class and impartial tutoring. I do have one condition: I want to see you use your recent acquired skills and knowldge on the front lines either with me or against me.
The syllabus is available.