"I am an empathic and emotionally-aware person.
VIP
Muqdisho (Caasimada Online) – Kulanka aan caadi aheyn ee maanta duhurkii ay iskugu yimaadeen Golaha Wasiirada XFS ayaa waxaa lagu ansixiyey xil ka qaadista Agaasimihii hay'adda Socdaalka iyo Jinsiyadda Maxamed Aadan Koofi. Qoraal kasoo baxay xafiiska Ra'iisul Wasaaraha ayaa lagu sheegay in...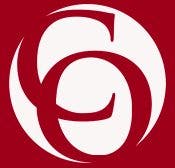 www.caasimada.net
Koofi who is from
@Bariire
clan was just kicked out from Immigration post and replaced by
@Jungle
people.
@Bariire
people have held this post for half a decade now young cousin of Sainab Macalin from Dayniile has replaced him.