Reformation of Somaliland
VIP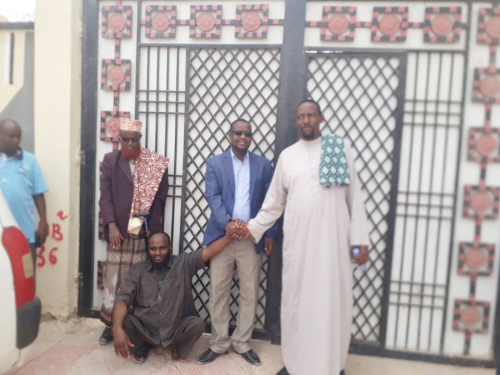 Four Somaliland citizens who have been convicted and sentenced to jail terms by provincial court in Hargeisa released through a presidential pardon. Three of them were serving their jail terms while one was sentenced in absentia.
The chairman of Justice and Welfare party-UCID, Mr. Faisal Ali Warabe played a key role in the release of the youngsters. The regional court sentenced them to jail terms between 2 to 4 years imprisonment. The court convicted them after declaring that a mayor was chosen in Mohamud Haybe & Mohamed Moge villages in the south of the capital.
The released citizens are:-
Mr. Husein Ibrahim
Mr. Husein Shabeel
Mr. Hasan Husein Mohamed
Mr. Jamal Jama Ahmed who is a fugitive.
The released citizens paid a courtesy call to the chairman of Justice & Welfare party, Hon. Faisal Ali Warabe at his office in Hargeisa. They appreciated the way he played a lion's share in the release of the convicted citizens.