Mogadishu (HOL) - Turkish Airlines has cancelled its scheduled flight from Istanbul to Mogadishu on Saturday after a key ally of President Farmajo was reportedly detained on Friday in Djibouti while travelling with the airline on the same route.

Turkish Airlines' ticketing centre and multiple booking agents have removed the option to book the scheduled flight for Sep 18. Service to Mogadishu is expected to resume on Sunday.

Somalia's President Mohamed Abdullahi Farmajo accused Djibouti of illegally detaining his new national security adviser, Fahad Yasin, as he transited through Djibouti en route to Mogadishu just before 7 AM local time.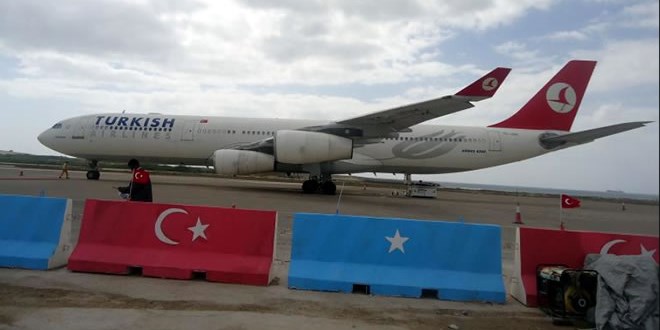 Mogadishu (HOL) - A Turkish Airlines passenger plane landed in Mogadishu directly from Istanbul on Saturday morning without Somalia's embattled former spy chief.

www.hiiraan.com