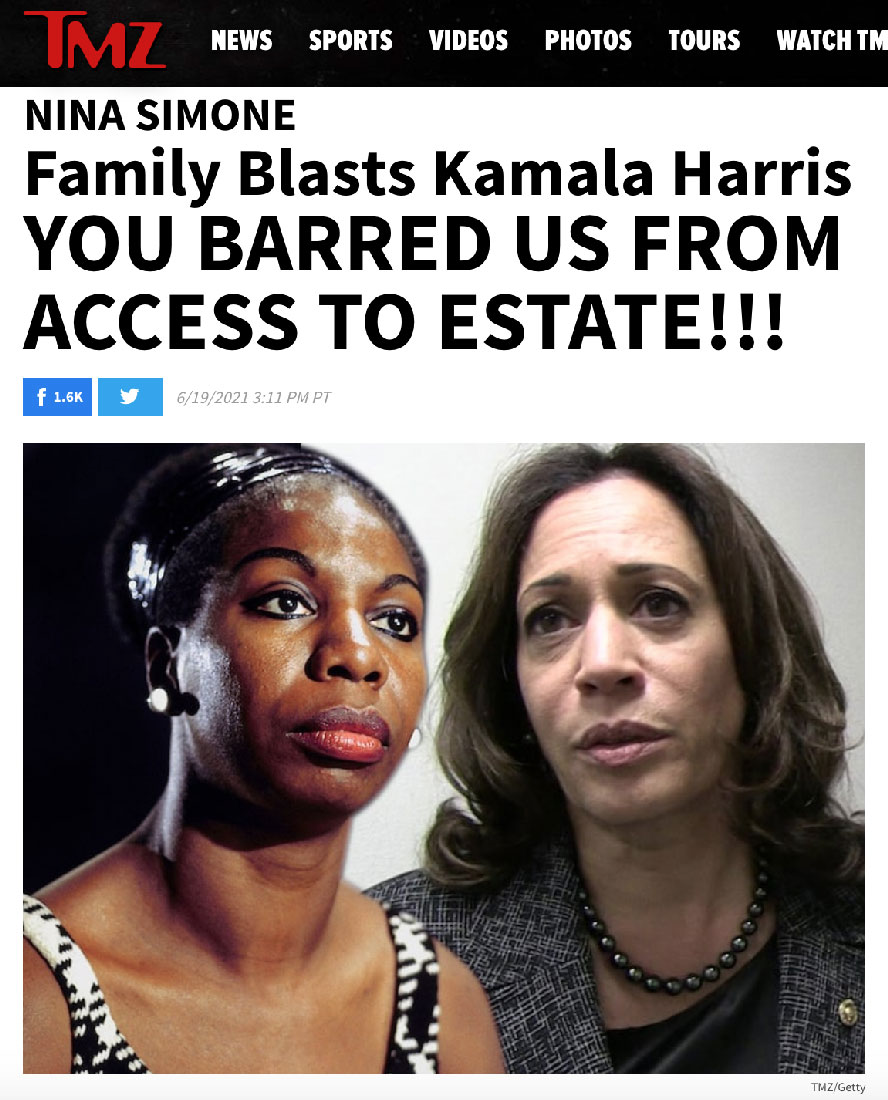 Kamala's involvement in how Nina Simone's estate is handled has resurfaced.
www.tmz.com
Legendary singer Nina Simone's granddaughter accused Vice President Harris of causing the family to lose control of Simone's estate.
www.foxnews.com
RéAnna Simone Kelly accused the former California Attorney General of "bullying" her mother and ripping Nina Simone's estate from her family.
www.complex.com
I knew this B*tch Kamala Harris was a shyster, yet she was praised by black women and the media

Anyone who criticized her must hate black women. Even though before she ran for office she barely ever claimed to be black. Now she is being exposed by Nina Simone's granddaughter for bullying her mom causing her family to lose control of Nina Simone's estate.
Kamala Harris also sent this innocent man to prison when she knew he was innocent!
Yet, this is the woman, a good amount of black women aspire to be