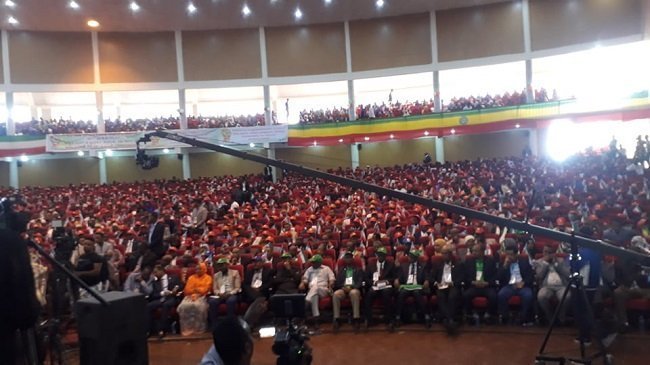 Ethiopian Somali People's Democratic Party (ESPDP) changing its names to Somali Democracy Party- dropping the prefix-Ethiopian.
In an explanation as to why the change in name is needed, the party says that it is necessary from the point of view stage of development it has reached and from the point of view of fostering democratic system, as reported by state-affiliated Fana Broadcasting Corporate (FBC)
As well, the party made changes to its regulations and principles. Among other things, the party has opened membership doors to those who are born in the region and able to speak the Somali language.
The party is undertaking its tenth congress, since Monday this week, in Somali regional state.
The Congress is attended by parties from neighboring Somalia and also members of the ruling coalition party, Ethiopian People's Revolutionary Democratic Front (EPRDF).
Ahmed Shide, Chairman of the party and Finance Minister of the Federal government of Ethiopia, said the Congress will pass decisions that are capable of ensuring justice, democracy, and good governance in the region.