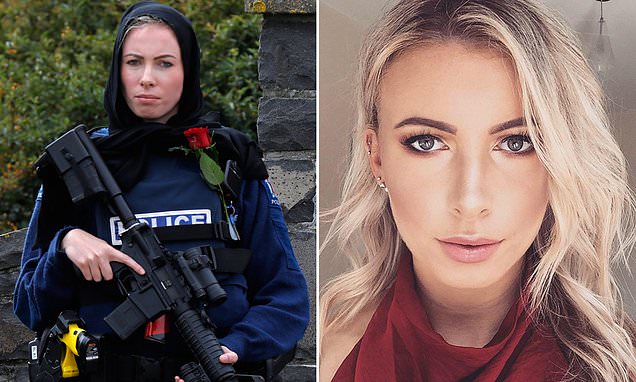 Guarding the Cemetery while Muslims are burying their dead.
The heavily-armed New Zealand police officer who became a symbol of solidarity when she was pictured wearing a hijab for the Muslim victims of the Christchurch massacre.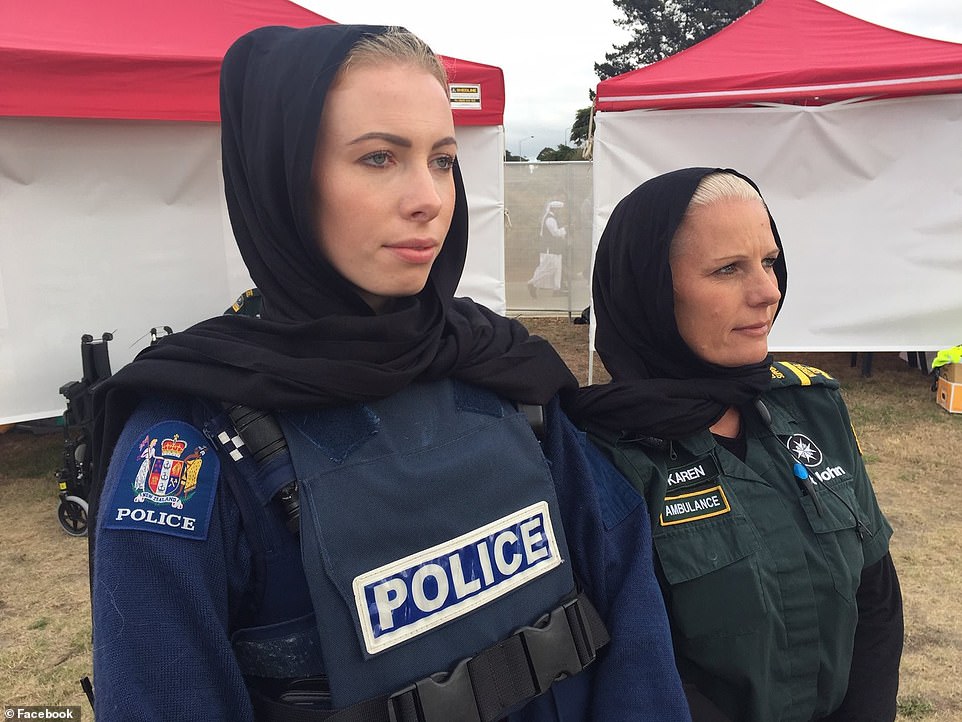 Ms Evans stands side by side with a female paramedic who is also wearing a hijab. Hundreds of non-Muslim women have donned head scarfs to show solidarity with the Muslim community.
https://www.dailymail.co.uk/news/ar...triking-picture-holding-rifle-went-viral.html