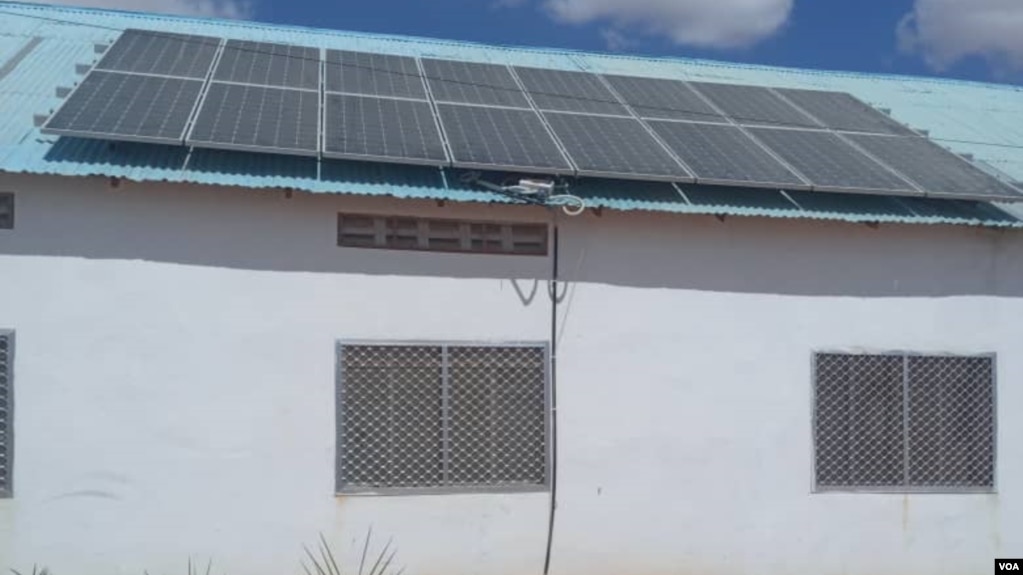 DHUSAMAREB, WASHINGTON —
The installation of a solar-powered medical oxygen system at a hospital in central Somalia is proving effective in saving lives, Somali and World Health Organization doctors said.
The innovative solar oxygen system, the first of its kind in Somalia, was installed at Hanaano hospital, in the central town of Dhusamareb a year ago. Doctors say the system is having an impact and helping save the lives of very young patients.
"This innovation is giving us promise and hopes," says Dr. Mamunur Rahman Malik, WHO Somalia Representative.
Malik says 171 patients received oxygen at the hospital from the solar-powered system from February to October last year. Of these 163 patients (95.3%) fully recovered and were discharged from the hospital. Only three patients died, and five other patients were referred to other hospitals.
Malik said every year some 15,000 to 20,000 deaths occur in Somalia among children under five years of age due to pneumonia. He says pneumonia is the deadliest disease among children under the age of five in the country. Until now, health authorities had not had access to an intervention that could reduce deaths from childhood pneumonia.
Dr. Mohamed Abdi, the director of Hanaano hospital, said the innovation is making a difference.
"It has helped a lot, it has saved more than a hundred people who received the service," he told VOA Somali.
"It was a problem for the children under one year and the children who are born six months to get enough oxygen. Now we are not worried about oxygen availability if the electricity goes out because there are the oxygen concentrators."