The shaah is real good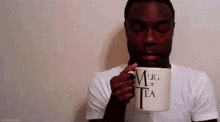 So the three most interesting cases;
The Minister:
Fowzia Yusuf Haji Adan who from 2012 to 2014 served as Minister of Foreign Affairs and Deputy PM. The Hargeysa born politician opted to move south not because her political ideology was based on the
Somaliweyne
dream but more as a political survival tactic to avoid a political oblivion.Fowzia seek to move to Mogadishu for the principle reason that in 2011 her attempts to register her political party in Hargeysa hit a snag. She is known earlier to be a champion for Somaliland recognition by the international community bashing Somalia for alleged atrocities prior to the 1991 civil war.
The MP:
One of the contenders for the Speaker of the Upper House was Mustafa Ahmed Qodah. He is a politician from Somaliland but more interesting only a few days ago Qodah was the Deputy Manager of the state run television Somaliland National Television SLNTV the mouth piece of the anti Mogadishu administration in Hargeysa. Qodah resigned from the position to vie for the senatorial position in Somalia in which he succeeded
But the worst case is the cheif justice:
Ibrahim Idle Suleiman from Somaliland replaced Aideed Abdullah IlkaHanaf as the Chief Justice of Somalia after the dismissal of the latter by President Hassan Sheikh Mohamud in May 2016. Suleiman was the Chief Justice in Somaliland and within a week he was the Chief Justice in Somalia.
I guees it is as the saying goes.....