|Garowe|Jalam|Galkacyo|
Staff Member
Can't believe I'm about to give this L to my second home.


But here's the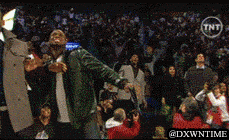 This fake white boy is repping the Buckeye state in drill music. To make shit worse he's not from Columbus or Cincinnati but some hili Billy town called Hamilton.


The rest of the nation is laughing at y'all. The sooner someone takes out this nigga the better.