[[Puntland Republic 🇸🇱]]PIM[[C.S(BihinYusuf)]
VIP
HalimoEnthusiast
Madobe's deal with rivals is Ogaden clan pact-AMISOM head
Friday May 22, 2020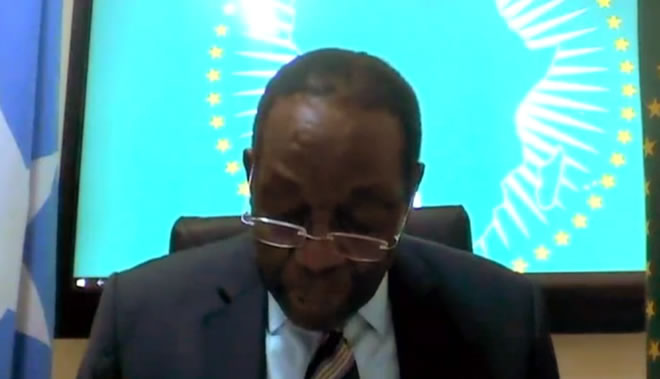 Statement by Ambassador Francisco C. J. Madeira, Special Representative of the Chairperson of the African Union Commission (SRCC) for Somalia and Head of AMISOM at the Security Council briefing on Somalia (Speech)
MOGADISHU (HOL)
- AU Mission head in Somalia Francisco Madeira has described the recent political deal in Jubbaland a sub-clan pact locking out other stakeholders as his UN counterpart James Swan endorsed it as 'progress on dialogue and reconciliation'.
Addressing the UN Security Council, the two officials presented a differing view of the deal which saw Jubbaland leader Ahmed Madobe and three of his rivals strike a pact in Nairobi to 'end political squabbling'.
"In Jubbaland state, we take note of recent developments that saw Jubbaland leader and Ogaden opposition figures reach a settlement that led to a mutual recognition and cohabitation," said Madeira.
The deal between Madobe and three political rivals- Abdirizak Hidig, Abdinasir Serar and Dahir Ahmed Sheikh noted among others the recognition of Madobe as the duly elected leader of the southerly state.
"We however insist on the need to go further and ensure that all clans come together in all Jubbaland to find a lasting solution to the political, social and economic problems that continue to beseech that Federal Member State,' the AMISOM head said.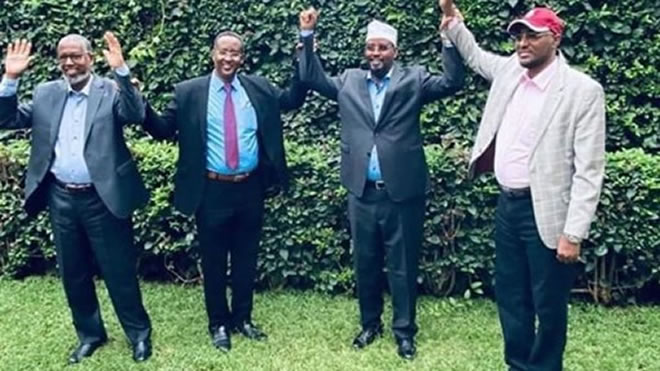 UNSOM'S VIEW
But Special Representative of the Secretary-General for Somalia and Head of the United Nations Assistance Mission in Somalia, James Swan reiterated his earlier position which roundly welcomed and hailed the agreement to the dismay of a section of political groups in Jubbaland.
"We have been encouraged by recent progress on dialogue and reconciliation in several of them (Federal Member States)… and Jubbaland (where former political rivals have agreed to work together and to pursue further reconciliation)," Swan said.
Swan had previously hailed the April 23 deal in Nairobi which saw Madobe shake hands with his hitherto political rivals.
"The agreement represents a helpful step towards resolving the disputes that emerged from the Jubbaland electoral process in August 2019, which left the communities and political stakeholders divided," a joint statement from the UN and other international partners in Somalia then read in part.
The Federal Government has not publicly negated its stance on non-recognition of Madobe's election.