"I am an empathic and emotionally-aware person.
VIP
Muqdisho (Caasimada Online) – Xubnaha midowga musharixiinta ayaa dib boorka uga jafay walaaca ku saabsan qabsoomidda doorashooyinka Aqalka Hoose, oo u muuqata mid billowgeeda uusan dhoweyn. Khudbooyinkoodii ugu dambeeyey ee xalaadda dalka ayey ku muujiyeen rajo xumo. Mashruuca doorashada...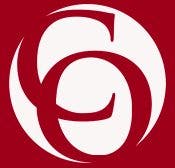 www.caasimada.net
Saciid Deni is busy with PL local elections
Galmudug is in shambles and Qoor Qoor refused to start elections until he deals with Ahlu Sunno
Laftagareen KG is being botheres by minorities in Baraawe who are now demanding more seats.
Ahmed Madoobe JL has failed to garner any attention in Garbaharray and doesnt want elections to start until he has more influence
HiirShabelle is suffering from a terrorist attack today in Beledweyne and security is very bad there so elections cannot start
Another year for Farmaajo guaranteed

Madaxweyne Farmaajo isaga waqti qabow ayuu ku qaadanayaa Villa Somalia, umana muuqdo in rabo inay deg deg wax kusoo dhammaadaan, wuxuuna fursad weyn u arkaa in aysan jirin cid ku eedeyn karta fashilka doorashada maadaama uu Maalin cad iska wareejiyey mas'uuliyadda doorashada iyo amnigeeda.

Mucaaradka waxaa dhiig baxaya jeebkooda, ma ahan sida dowladda oo ma heystaan shidaal badan, waxay jeclaan lahaayeen in doorashada deg deg loo qabto, waxaana aad u badan qeylo dhaantooda.